One more poaching case reported from Gya meru, poachers missing after killing blue sheep
By
Kunzang Chorol
KHARU, Dec 24, 2016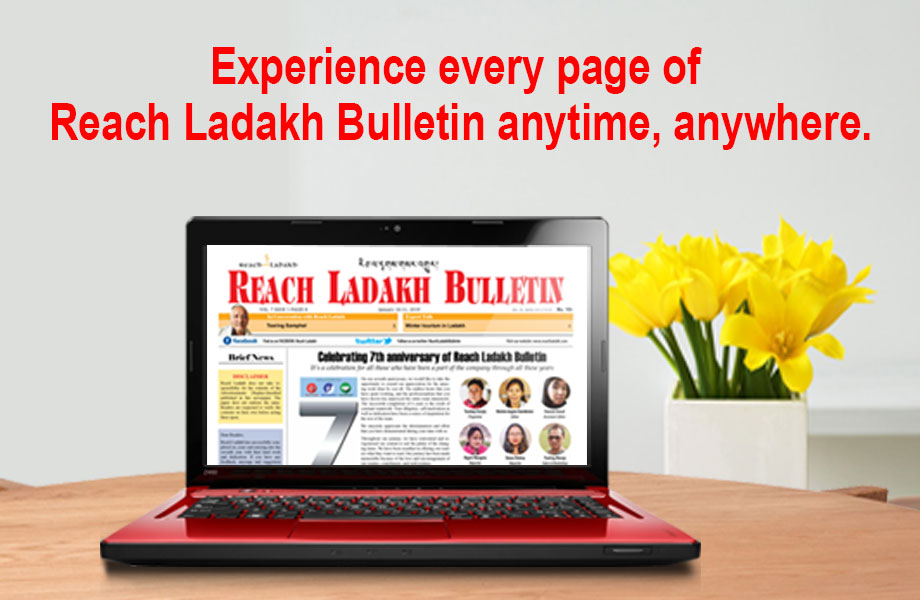 KHARU :
While the dust is yet to settle on the poaching case of Nimmo, one more case of poaching of a bluesheep in Gya Meru Rong has come to the fore on December 11. The body of the blue sheep was recovered whereas the poachers were not identified and arrested.
A case FIR no 93/16 under section 8/51 of Wildlife Act has been registered at Police Post Kharu.
SHO Police Post Karu, Dorjay said, "We have got information from a reliable source about the incident in Gya Meru rong. We immediately went to the spot and found the dead body of blue sheep but no one was there at the spot. Since from morning, our police personnel are deployed at different places in search of the culprit."
"Investigation is going on and we need the cooperation of the local people in such cases so that all can be sought out properly," he added.
Thupstan Zangpo, Wildlife guard said, "I got a call from a source about the incident, we rushed to the valley but could not find any poacher and with the investigation team we are working to arrest the culprit."
He further added that they work diligently for patrolling, protecting the wild animal and collects information. Whenever the culprit is found severe action is needed against them.
Lobzang Visuddha, President WCBCL said, "With the coordination of police, investigation team and wildlife department we are helping them to keep the vigil upon the finding of the culprit"
He further added that stringent action should be taken against the poacher unlike the last poaching case in Nimoo.
"We also informed the people of Shang-Sumdho to keep a vigil on the person who gets down from the side of the mountain," he added.
On the following day of the poaching case, an emergency meeting of the executive members, informers, and volunteers of WCBCL was held and expressed strong resentment against an illegal act and condemned such criminal act.
The members and volunteers pledged to bring awareness among the general public about the importance of an endangered wildlife species and protect them from poaching. Similarly, they request the general public to keep vigil of their surrounding areas so that such poaching case does not occur in future.