Nodal officers redress grievances of patients, others from Ladakh
By
Reach Ladakh Correspondent
Leh, Apr 30, 2020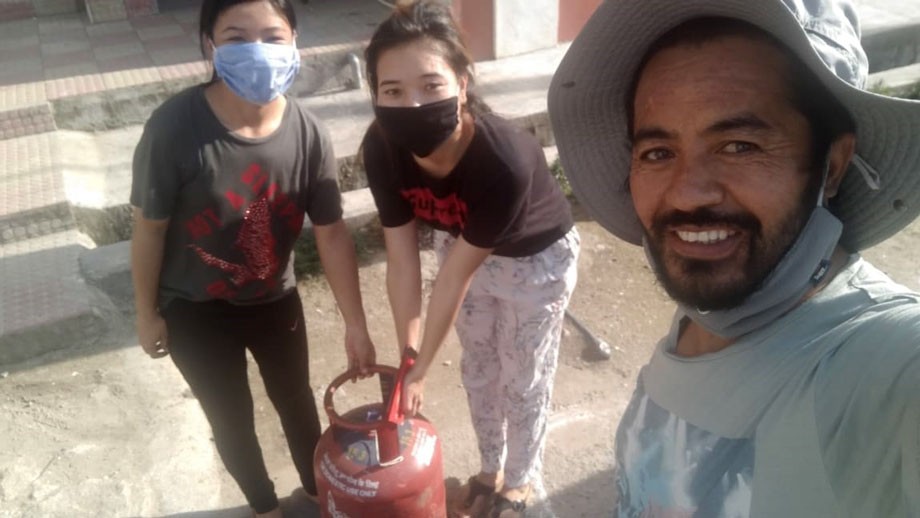 Leh :
The nodal officer specially appointed for addressing grievances and resolving issues of the students and patients stranded outside Ladakh continued with their exemplary work. 
The nodal officer stationed at Jammu, Mohd. Yousuf assisted Aijaz Ahmed, a kidney patient, with his transportation from his place in Nagrota to the GMC hospital for dialysis, and back. He also assisted for the transportation of the blood-donor and their transportation from their place in Sarwal to the hospital and back.
Similarly, nodal officer at Delhi, Ghulam Haider, Dy SP with the help of Ali Youkpee in Nagpur, assisted in relocation of Rigzin Wangdus, a student stranded alone in his hostel to his sisters' rented room.
While, nodal officer at Jammu, Dawa Tsering assisted by delivering a gas cylinder at the door-steps of Spalzes Wangmo and Dechan Chondol, students studying in Jammu.
Nodal officer of Kashmir, Tariq Hussain assisted Naima Tajamul and Padma Dolkar to get their air-travel fitness certificates done during the day. 
Liaison officers at Chandigarh, Delhi, Jammu and Srinagar assisted in screening and documentation for air-travel clearance of patients along with their attendants scheduled to be airlifted soon. 
UT Administration, in its endeavour to redress the grievances and assist the students, patients and other Ladakhi residents in different parts of the country during the lockdown period of COVID-19, has appointed various officials as nodal officers. These nodal officers receive grievances through the online portal of connect.ladakh.gov.in and through phone calls displayed online at the portal, and the nodal officers make every effort to redress their grievances.
Till date the nodal officers have received 1,127 grievances and 1105 problems were resolved with the active support from the host states.