No reservation for women in LAHDC Act is a big loophole: Kiran Bedi
Demand 33% reservation for women in politics, says the former top cop
By
Rinchen Angmo Chumikchan
Choglamsar, Aug 29, 2015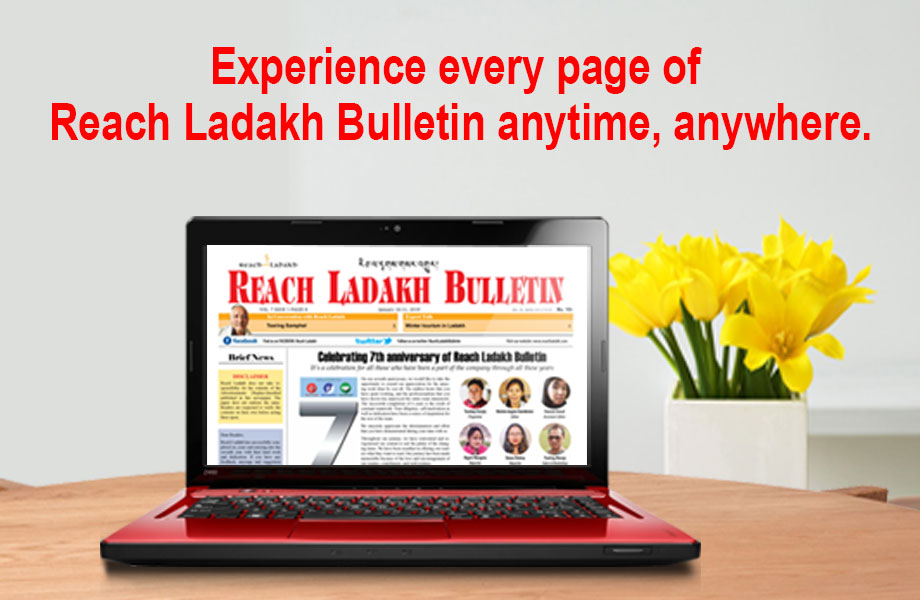 Choglamsar :
Former top cop Kiran Bedi says political leadership for women is important to make society better. "Unless you sit in the administration, you (woman) cannot be empowered", Bedi said this at a seminar on 'Empowerment of Women of Ladakh', here, recently.
The seminar was organised by the Mahabodhi International Meditation Centre (MIMC), Leh, at the Nagarjuna Auditorium of the Central Institute of Buddhist Studies (CIBS), Choglamsar. The Princess of Bhutan, Kesang Wangmo Wangchok, was the chief guest while former MP Rani Parvati Devi and Kiran Bedi were the guests of honour.
Bedi wanted an action plan for Ladakh and spoke about how to solve the problem of lack of leadership among women, career counselling and dowry problem in Ladakh.
"Unless you sit in the administration, your work will not be done. So it is important that woman should come into politics", said Bedi. She asked women of Ladakh to get united and demand 33 per cent reservation in the Ladakh Autonomous Hill Development Council.
Speaking on the issue of dowry, she said that educated women should not marry 'beggars'.
She also assured that she would visit Ladakh at least once every year and train and teach the women on law and leadership. She urged the women to take full advantage of the government schemes and become entrepreneurs.
Ven Sangasena said women were very well-respected and "we do not have any kind of discrimination that we see in many other parts of the world." But, he said, the nuns of Ladakh have a problem. "The nuns in Ladakh are not enjoying the same status as monks. It is time for all the people rethink and provide equal opportunity to our sisters from religious point of view. And I don't see any kind of valid reason for discrimination," said Sangesena.
Tsewang Dolma, President, LBA, woman wing, presented the welcome speech and briefed about the social evils in the society like dowry, alcohol and drug menace. She said that though the women of Ladakh enjoyed a good status, they still suffered from the dowry system, which is increasing, and needs to be tackled."
Pujya Sadhvi Bhagwati Saraswati, President, Divine Shakti Foundation, Rishikesh, Uttarakhand, assured to work in coordination with Ven Sangasena. Describing Ladakh as 'heaven on earth', she said "people hoped to be in heaven after death but the people of Ladakh are already living in heaven."
Kiran Bali, Global Council Chairperson, United Religion Initiative, UK, International Society for Ecology and Culture Founder & Director Helena Norberg-Hodge, Dr. Maria Reis Habito International Programme Director, Museum of World Religions, Dallas Office USA and Leh Mahila Mandal President Sarla Chhewang also spoke on the occasion, highlighting various challenges and issues faced by women.
Anjuman Moin-Ul-Islam Women President Fatima Bano presented the vote of thanks.