No positive COVID-19 case in ten days, says Commissioner/Secretary Health
By
Reach Ladakh Correspondent
Leh, Mar 29, 2020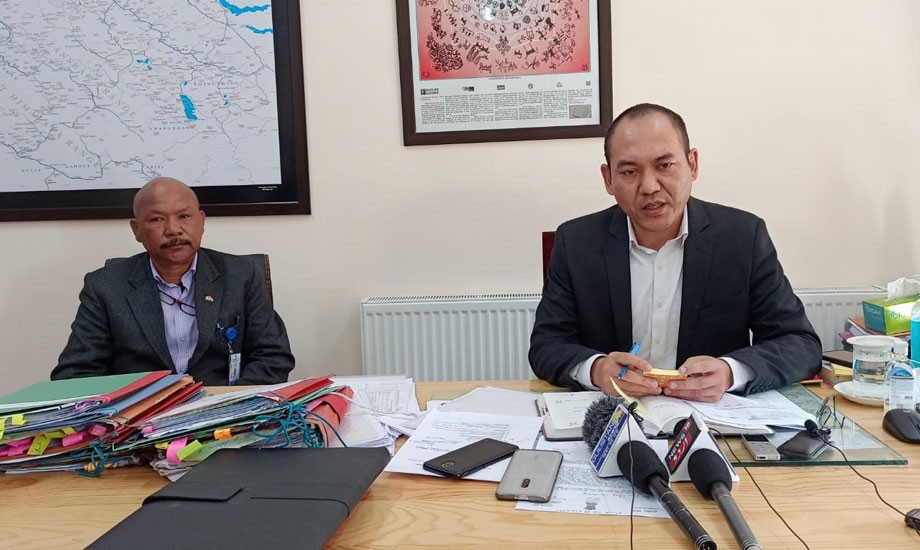 Leh :
The cases of coronavirus have come down to 10 in UT Ladakh and no positive cases have been reported over the last ten days said, Rigzin Samphel, Commissioner/Secretary Health on March 29.
To accommodate fresh cases arrangements have been made at Mahabodhi Karuna Charitable Hospital in Leh and GNM School in Kargil in UT Ladakh. 
Talking about the equipment, Rigzin Samphel said, "100 ventilators- 50 each for Leh and Kargil districts is expected to arrive soon."
With the increase in the number of positive cases in Srinagar, UT Administration of Ladakh appeals to those who had travelled from Srinagar to Ladakh on March 18, 19 to stay under home quarantine by staying away from everyone including their family for 14 days.
Besides, District Administrations of Leh and Kargil has identified migrant labourers stranded in Ladakh and were given free ration yesterday on March 29, to 5000 labourers in Leh district and 350 in Kargil district. A mechanism has been formulated for a continuous supply of free ration to such labourers during the period of lock-down. 
He further added that Dr. Nordan Odzer is working in Nubra valley as a volunteer on the appeal of the UT Administration, and he hopes that other retired medical doctors of the districts would also consider their appeal.
Talking about the pilgrims and students studying out of Ladakh, he said that the students' welfare is among the top priorities of the UT Administration. Rigzin Samphel informed that they can contact Sumera Shafi, Resident Commissioner Ladakh in Delhi who is appointed as the Nodal Officer.