NLM held a public meeting, second manifesto released
By
Fatima Ashraf Barcha
Leh, Sep 21, 2015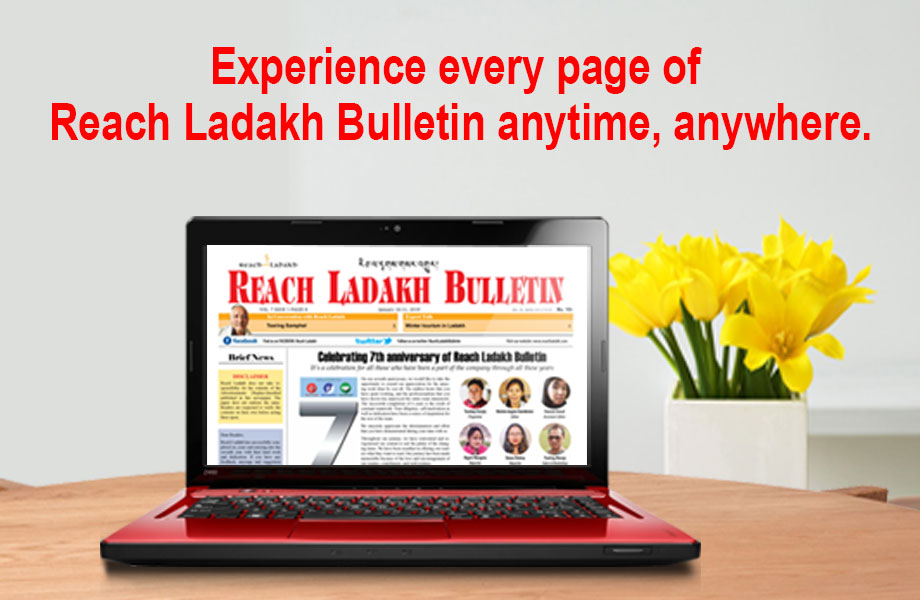 Leh :
New Ladakh Movement (NLM) held a public meeting in Shenam Community Hall on 14th September.
Apart from the NLM member the meeting was attended by Sarpanches, Gobas, and representatives of various Tsogspa.
Chief Convener of NLM Sonam Wangchuk presented NLM's manifesto in a power point presentation. In addition to the previous manifesto released on 29th August that had uprooting corruption, followed by improvement in Education sector, promoting Ago Tourism, Disaster Preparedness and Improving Ladakh's digital and surface connectivity. The new manifesto includes the focus on a clean environment, engaging youth in the development of the society, improving the health sector, and promotion of inclusion and harmony in the society.
Sonam Wangchuck emphasised that for a prosperous Ladakh, unity among the leaders and masses is crucial.
Some of the interesting points made in the manifesto are, propose to form a united Hill Council comprising of roughly 80% youth and encourage women to fill 40% of the seats.
NLM will advocate withdrawing voting rights of the nominated Councilors to make true spirit of democracy prevail in the Hill Council, he added. The Executive Councillor residences will be converted into Girls' hostels to house up to 200 girl students from remote areas in Ladakh. ECs will give half of their own salaries to fund the hostel expenses for these students. Having set such examples, there will then be Zero tolerance for corruption and nepotism in the system.
For higher education, a world-class innovative Alternative International University will be set up near Phyang village with a capacity of roughly 5,000 students and will solve the problem of Ladakhi youth being forced to become educational refugees in other cities.
Advocacy with the central government to convert the subsidy money used on supplying rationed rice from Punjab to be used for Ladakhi farmers to supply organic products in the PDS system. Recognising the fact that every Ladakhi is also a farmer, the new Hill Council will make Leh a five- days-a-week work zone in summer. The employees and students will be encouraged to return to their villages to practice farming on weekends.
Decentralise and redistribute tourism through village Home-stay & Agro-tourism concept to provide rural women new sources of income.
In order to stop local pollution and fast melting of glaciers, efforts will be made to promote Solar/Electric Taxis in regional circuits like Leh, Nubra, Sham, Changthang. Regions could then be linked by clean-fuel luxury busses. This will provide employment to youth in each region.
In order to solve problems of the youth such as unemployment and skills training, a Youth Facilitation Centre will be set up in Leh with branches at each Block headquarter. These will be connected to the world through the internet with modern training and mentoring facilities.
Hill council already has nominated seats to represent women and religious minorities and weaker sections, we will make recommendation to the state government to have a nominated seat to represent the ethnic/cultural minorities like those speaking Dardik languages in Dha Hanu belt.
The recommendation will also be made to have a special nominated seat to represent physically challenged (disabled) people in the Hill Council.
NLM states that they will strive to implement the Ladakh Vision document 2025.
Representatives from several villages welcomed NLM initiative. The event also had a question-answer session where the people gave their feed backs and suggestions to make the movement stronger.
Over 81 people registered as NLM's members and an amount of rupees nine thousand was donated by NLM well-wishers.
How far NLM will be successful in reforming Ladakh will depend on the number of votes they receive in the coming council elections. Though NLM is propagated as a youth party, Sonam Wangchuk said that the party welcomes all who are willing to see a constructive change in Ladakh and who don't want Ladakh to witness another five years of 'darkness'.