NISR Leh participates in National Arogya Fair at Jaipur
By
Reach Ladakh Correspondent
Jaipur, Apr 26, 2023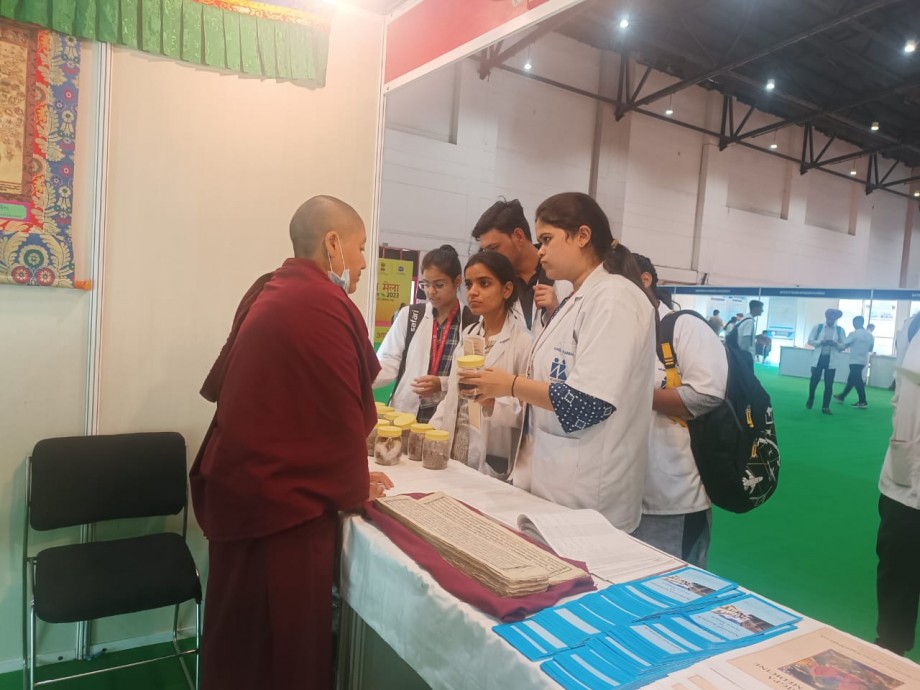 Jaipur :
The National Institute of Sowa Rigpa, Leh participated in the National Arogya Fair from April 20 to 23 at Jaipur.
The fair was organised by the Ministry of Ayush in collaboration with the Government of Rajasthan and the Ph.D. Chamber of Commerce and Industry.
The main objective of the Arogya fair is to promote traditional medicine and showcase various products based on scientific research. The event highlights the strengths of the AYUSH system as well as the inevitable links with the industry.
Minister of State for Ayush, Dr. Subhash Garg inaugurated the fair at Jaipur Exhibition and Convention Center in Sitapura.NISR, Leh displayed an exhibition and information on the Sowa-Rigpa System of Medicines and Himalayan Medicinal Plants.
Many people consulted the Sowa Rigpa doctor and took Sowa Rigpa treatment for various health ailments.
Lectures by experts on health topics, an Ayush industry exhibition, free pulse analysis, panchkarma medical sciences, information on various medicinal plants, and live demonstrations of Yoga are the center of attraction for the students. A huge number of people from various parts of Rajasthan attended the event and have shown keen interest in the Sowa Rigpa System of Medicines.