New Leh Councillors take charge with oath for transparent governance
By
Fatima Ashraf Barcha
Leh, Nov 05, 2015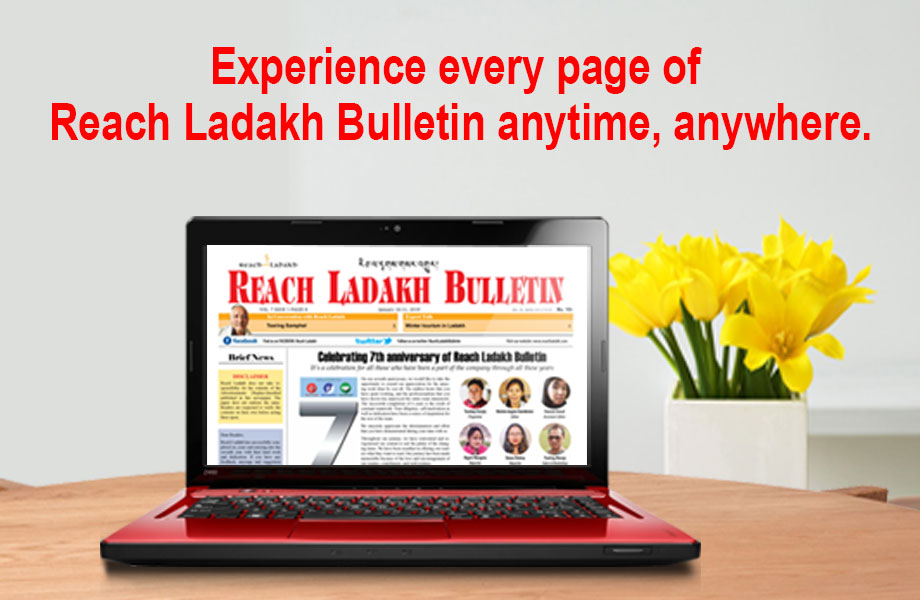 Leh :
The councillors of the 5th LAHDC election took their oath for the new office of LAHDC Leh on 3rd November at Pologround administered by the District session judge Rajender Saproo.
Deputy Chief Minister Nirmal Singh was the Chief Guest on the occasion. BJP's national general secretary Ram Madhav, BJP's national vice-president and J&K affairs in charge Avinash Rai Khanna, PDP president Mehbooba Mufti, Education Minister and Cabinet spokesperson Naeem Akhter and state BJP president Jugal Kishore Sharma, Thupstan Chhewang-MP, Tsering Dorjey, Minister of Cooperative J&K, Deldan Namgyal-MLA Nobra Hanifa Jan-CEC Kargil were the prominent guests present during the event. Other important guests included the religious heads of Leh District.
Deputy Commissioner, Prassana Ramaswami G presented the welcome speech.
Nirmal Singh said that the government will make it their priority to keep Ladakh connected to the rest of the country for the whole year. He said that the tourism sector will be improved and every area of Ladakh will be developed as it is situated on the border while practising Zero percent tolerance on corruption.
Mehbooba Mufti congratulated the new council. She said that it is the dream of the CM Mufti Mohammad Sayeed to make J&K the best tourist destination in the world, giving LAHDC important role and power in governance and making the endeavour to combat corruption and resolving flight fare issues. She also spoke about the government's plan of raising the standards of the Govt. schools.
Naeem Akhtar emphasised on the methods of improving the standard of Govt. Schools in Ladakh by making them Model Schools. He also mentioned that a Geology department will be opened soon in the Degree College, Leh.
Tsering Dorjey, Minister of Cooperative J&K gave the vote of thanks and congratulated the new council.