National Research Institute for Sowa Rigpa launches video on Yoga Asanas
By
Reach Ladakh Correspondent
Leh, Jun 10, 2020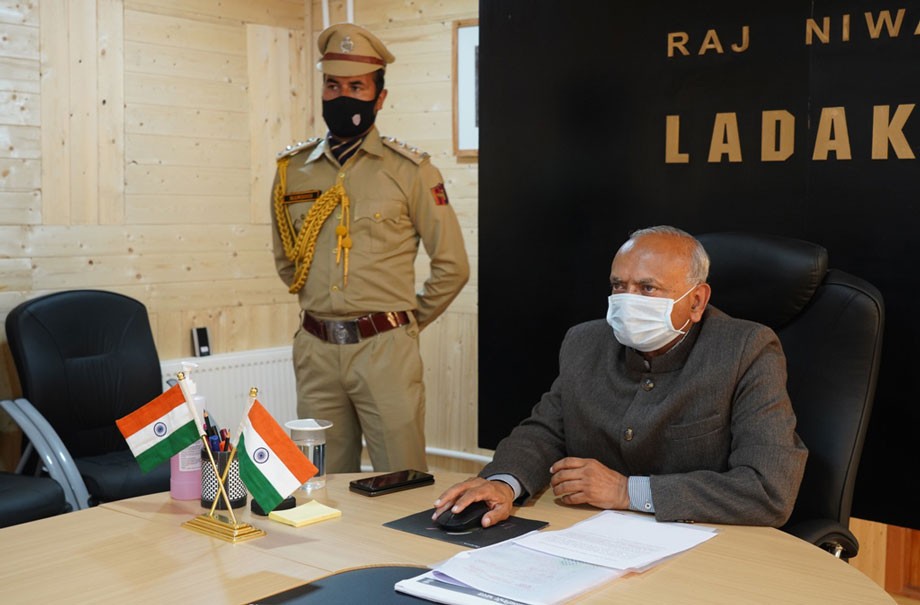 Leh :
A video on Yoga Asanas in Ladakhi language by National Research Institute for Sowa Rigpa (NRISR), Leh was released by Lieutenant Governor, R K Mathur on June 10 in Leh.
The aim of the video is to aware people of Ladakh about the importance of practicing yoga in daily life to ensure a healthy mind and body.                   
The event was convened via video conferencing and   Advisor Umang Narula; Divisional Commissioner, Saugat Biswas; Director, NRISR Leh, Dr. Padma Gurmet attended.
R K Mathur said, "Yoga is an invaluable gift of our ancient tradition and exhorted to inculcate the habit of practicing yoga on a daily basis to keep oneself physically, mentally and spiritually healthy."   
He said that the celebration of International Yoga Day scheduled to be held in Ladakh is cancelled because of the COVID-19 pandemic. It was informed that the Ministry of AYUSH has decided to celebrate the day using digital platforms to discourage social gatherings. 
R K Mathur lauded the NRISR, Leh for their efforts in making the video on Yoga Asanas in Ladakhi, and to bring awareness among Ladakhis about International Yoga Day on June 21. He exhorted the people of Ladakh to join in this national celebration from homes with their families. 
He said that in this pandemic situation, yoga would be a vital way to build our endurance and stay fit and healthy. 
Dr. Padma Gurmet, Director, Sowa Rigpa, Ladakh said that it is the first video on yoga made in Ladakhi language based on the common yoga protocol of the Ministry of Aayush. The theme for this year's International Yoga Day is "Yoga at Home and Yoga with Family".
 He said that their objective is to teach yoga to the people of Ladakh through this video by means of electronic and social media and to ensure maximum participation of people on International Yoga Day that will be telecast live at 7:00 A.M. on June 21. 
 Also, he informed that for the next 10 days each day one yoga asana will be shown on DDK, Leh along with the Ladakhi programme as an alternative teaching platform.