National Health Mission employees stage strike for job regularisation
By
Reach Ladakh Correspondent
LEH, Mar 18, 2017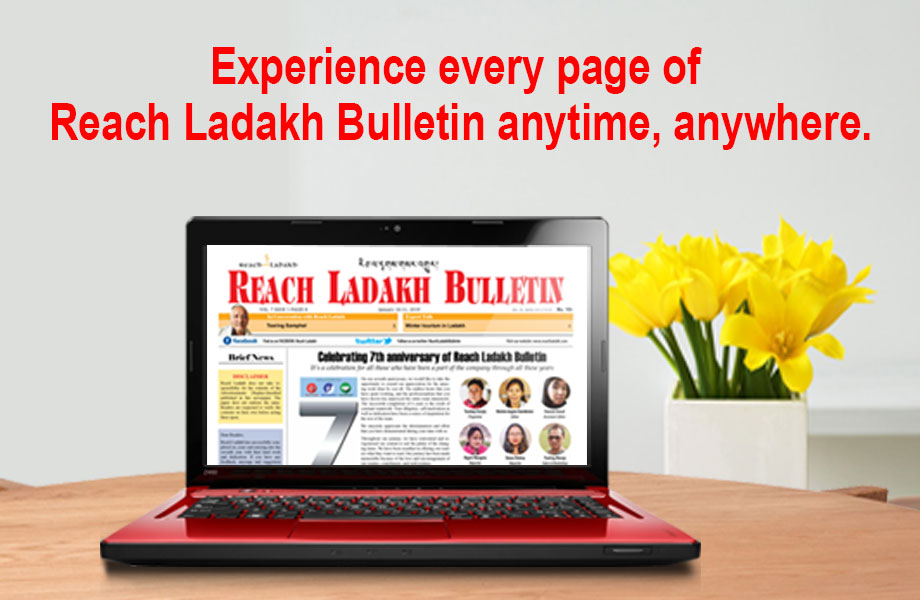 LEH :
Like other districts in the J&K state, All J&K NHM Employees Association Leh observed pen down strike to push forward the demands of regularization of employees, social security benefits, equal pay for equal work and implementation of SRO 255.
A memorandum was also submitted to the Deputy Commissioner who is also the Chairman of District Health Society Leh.
Chief Medical Officer, Dr. Yangchan Dolma informed that the strike of nearly 314 employees from March 1 has hampered the daily work of the health department. Due to which the daily activities data has not been able to update.
While talking to the media, one of the members of Employees Association Dr. Maqsood Ahmed Meer said, "We are on strike since March 1 demanding for regularization. As per SRO 255 guidelines, after 7 years of service one gets regularization but we have been working since 2005 with no implementation of SRO."
The memorandum reads, "We have been working with dedication and missionary zeal to improve the basic healthcare indicators including maternal mortality rate, infant mortality rate, and total fertility rate.
NHM staff is being ignored for many years by the State Government and despite approaching to all the concerned higher officers time to time for our redressal of our genuine demand of regularization, the authority concerned has not responded till date.
Our demands are that all the employees who have completed 5 years of service must be brought on permanent establishment and the rest of the staff be given equal salary at par with permanent employees in reference to the supreme court's verdict i.e. equal pay for equal work till our regularization."
Minimum 10% increment should be given to all the NHM staff yearly, transfer policy should be framed and the benefit of facilities like provident fund, maternity leave, baby care leave, medical leave, earned leave, medical Insurance, life insurance, etc. should also be given.
"Steps must be taken to ensure job security for NHM employees and the practice of taking affidavits annually from the NHM employees, which is illegal and unjustified, must be stopped at the earliest", regularization policy should be framed, the management staff must be considered for higher post equivalent to their qualification and job profile and should not be treated as clerical cadre. We also stressed for paying Rs 6000 fixed salary to all the ASHA workers. We have decided to go on indefinite strike from today if the government fails to fulfill our demands for which the Government would be responsible."