MP starts Kargil tour, announces installation of 21 mobile towers
By
Reach Ladakh Correspondent
KARGIL, Jul 22, 2016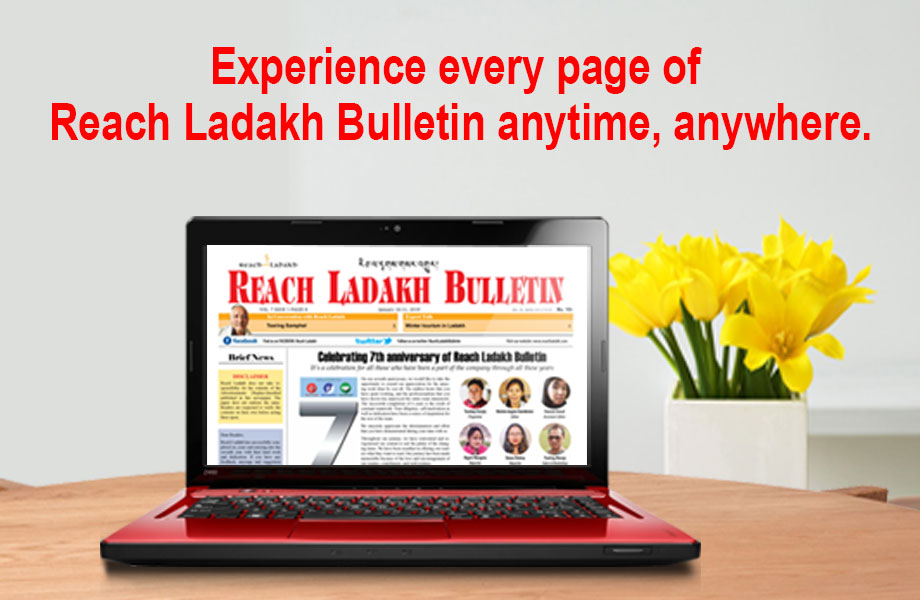 KARGIL :
Member of Parliament Ladakh Thupstan Chhewang started its tour to Kargil district, visited Hinaskot, Bodh Kharbu, Wakha, Mulbekh, Lotsum and Paskum village on 12 July.
During his tour, MP Ladakh held public congregation with villagers and took stock of the people's issue and grievances. The villagers apprised MP about several issues like repair and renovation of irrigational Khuls, provision of drinking water fasciitis, installation of mobile tower, better healthcare facilities in hospitals and provision of an ambulance in the hospital.
He announced ₹ 2 lacs for the repair and renovation of Wakha irrigation Khul out of MP fund.
He also announced to provide funds out of his MP Lad for the repair and renovation of Namling Thang irrigation Khul.
Responding to the concern of the public of Bodh Kharboo about the irregular attendance of employees in education, health, and other departments in the area, he assured them of taking up the issue with the concerned HODs so that action can be initiated against the defaulters under rules.
At Mulbekh he said that he will provide funds of his MP lad to every village in District Kargil as per their requirements. He further said that 21 BSNL towers are being installed at different locations in the district which will prove instrumental in improving the mobile service.
He also assured the public of fulfilling their genuine demands in phase manner.
During the tour, he called upon the president Hozia Iimia Asna Ashriya, Islamia School Kargil Hujjatul Islam wal Muslameen sheikh Nazir Ul Mehdi and has a detailed discussion on the development of Kargil district.