MP Ladakh meets Agriculture & Rural Development Minister
By
Reach Ladakh Correspondent
New Delhi, Feb 13, 2020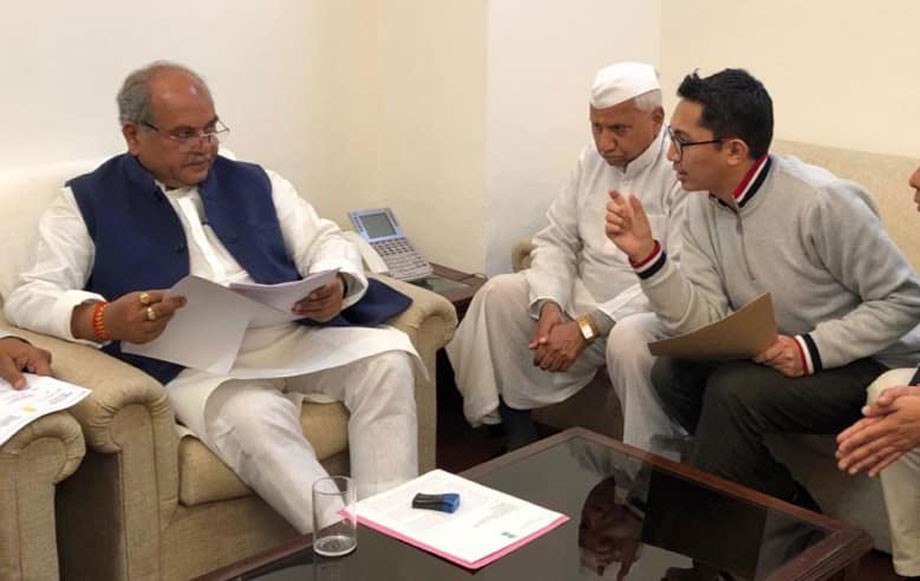 New Delhi :
Jamyang Tsering Namgyal, MP Ladakh discussed various pending projects and issues of the region with Narendra Singh Tomar, Union Minister of Agriculture &Farmers Welfare and Rural Development and Neeraja Adidam, Joint Secretary, Integrated Nutrient Management on February 11. 
Discussion about the policy framed by Hill Council, Leh to make Ladakh an organic region as per the 'Mission Organic Development Initiative (MODI)' was carried out. Jamyang Tsering Namgyal demanded inclusion of the above said project under any of the appropriate schemes of the ministry to make Ladakh an Organic Union Territory.
 
Also, he discussed about the construction of Cold Storage in Leh and Kargil to meet the needs of the local populace as well as the Indian Army posted in Ladakh.
Talking about the issues of wages under MGNREGA, he demanded to revise material and labour ratio 50-50 instead of the existing 60-40 ratio.