MP Ladakh demands Central University for Ladakh
By
Reach Ladakh Correspondent
New Delhi, Nov 30, 2019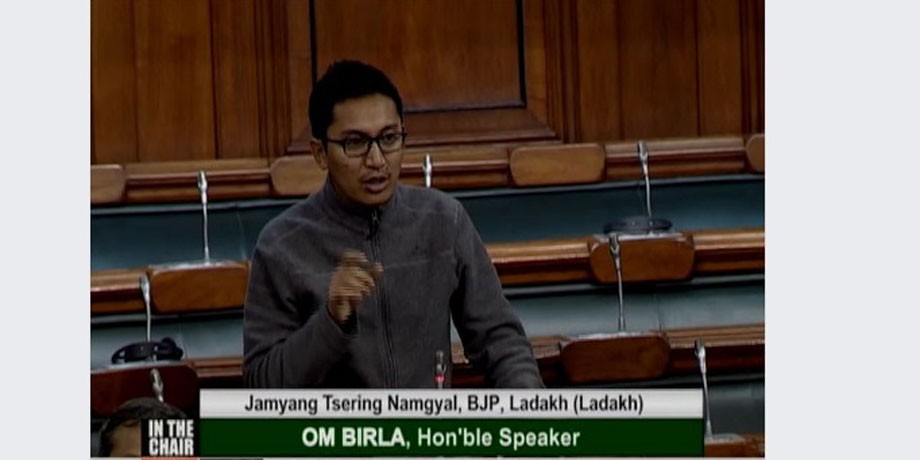 New Delhi :
Jamyang Tsering Namgyal, MP Ladakh raised the issue of the Higher Education system in Union Territory of Ladakh on November 29 during Zero Hour in Parliament.
He expressed gratitude to the Modi government for sanctioning Ladakh University under RUSA, two additional Degree Colleges, one Medical College, National Institute for Sowa-Rigpa and Deemed University Status to CIBS in Ladakh.
Jamyang further demanded the conversion of the Ladakh University to Central University and recognition of the Deemed University (CIBS) under the UGC Act. He reiterated the introduction of various faculties and filling of vacant posts in the existing six colleges in Ladakh with immediate effect. He also suggested functioning of the medical college in the existing hospital.
He also talked about the compulsion of students from Ladakh to migrate to other states and cities for higher education resulting in cultural degradation/dilution, economical burden, emotional and mental stress.