MP holds meeting to discuss electricity problem
By
Reach Ladakh Correspondent
Leh, Jun 10, 2015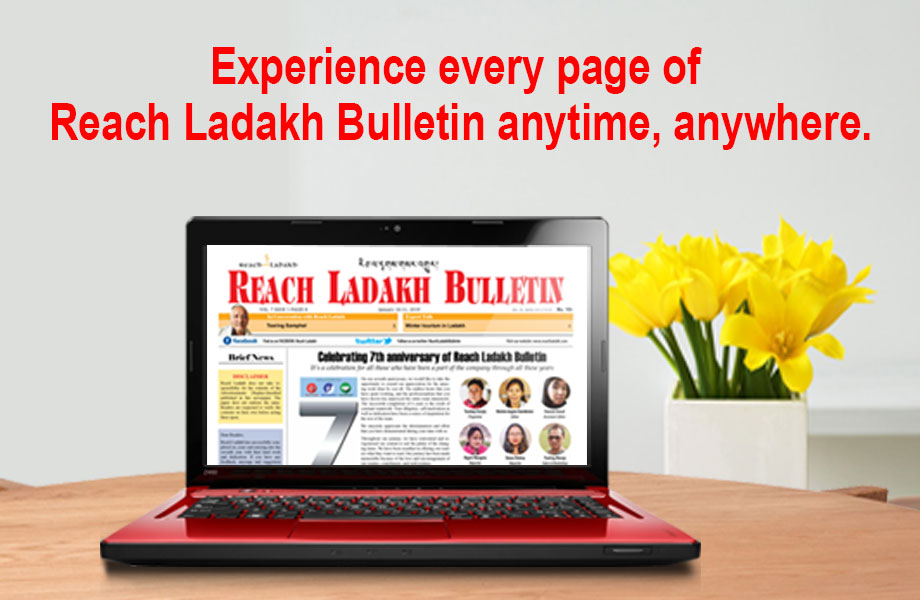 Leh :
The Member Parliament Ladakh Thupstan Chhewang who is the chairman of District Electricity Committee (DEC) convened the maiden meeting of its body at DC conference hall on 8 June. The meeting was attended by MLA Nubra Deldan Namgial; DC, Leh Saugat Biswas (Convenor); Chairman PCC, Leh Tashi Tsephel; Chief Engineer PDD S.C Sharma; Chief Engineer NHPC S.K Sandhu; SE PDD A.K Sachdeva; Exn. Maintenance Division PDD, Tsewang Paljor and Exn. STD, Leh Tundup Spalzang.

At the outset of meeting MP, Ladakh Thupstan Chhewang made the committee members understood the purpose and functioning of this committee and elaborated that the committee under the directions of Power Ministry GoI will make a detail study of the two major projects proposed for Leh district including Deendayal Upadhyaya Gram Jyoti Yojana (DDUGJY) for rural areas and Integrated Power Development Scheme (IPDS) for Leh town and will accordingly recommend for final approval.

Chhewang further said that to ensure sufficient electricity supply for next 10 to 20 years for Leh, another hydro project is needed on the Indus River and NHPC has already prepared a DPR of 60 MW Hydro Project on the Indus River at Khalatse adding that he will try his best to mature this project.

Exn. maintenance Division PDD Tsewang Paljor briefed about the villages of Leh district without electricity which includes Markha valley, Waris-Fastan, Rakuru & said that about ₹ 3.12 crore is needed to electrify these villages adding that under DDUGY ₹85.8 crore and under IPDS ₹10.00 crore has been proposed for Leh district.

After having a detailed discussion on all the aspects of DDUGY and IPDS projects proposed for Leh district, Chairman DEC, Thupstan Chhewang directed every stakeholders of the committee to relook into the proposed projects so that supplementary projects could be dovetailed in case of any shortcomings.

Replying to the query of MP, Chief Engineer NHPC S.K Sandhu informed the meeting that the average power generation of 45MW Alchi Hydel Project is 17 MW in the winter months but due to loss of around 8 cubic water discharge during Phuktal river blockage about 3 MW power loss was recorded.

MLA Nubra Deldan Namgial stressed for completion of at least one Hydel project in Nubra for electrification of Nubra valley mentioning the Rondo Hydel Project which is the most ideal project in the valley and also requested for replacement of some old DG sets from Nubra region adding that there are many functional D.G Sets available in some villages of Leh district without any use.

Chairman PCC, Leh Tashi Tsephel requested for realignment of transmission lines in residential areas of Leh and allocation of funds for PDD for replacement of poles and transformers.