Mountain biking routes survey, cleanup drive in Changthang concludes
By
Reach Ladakh Correspondent
Changthang, Aug 24, 2020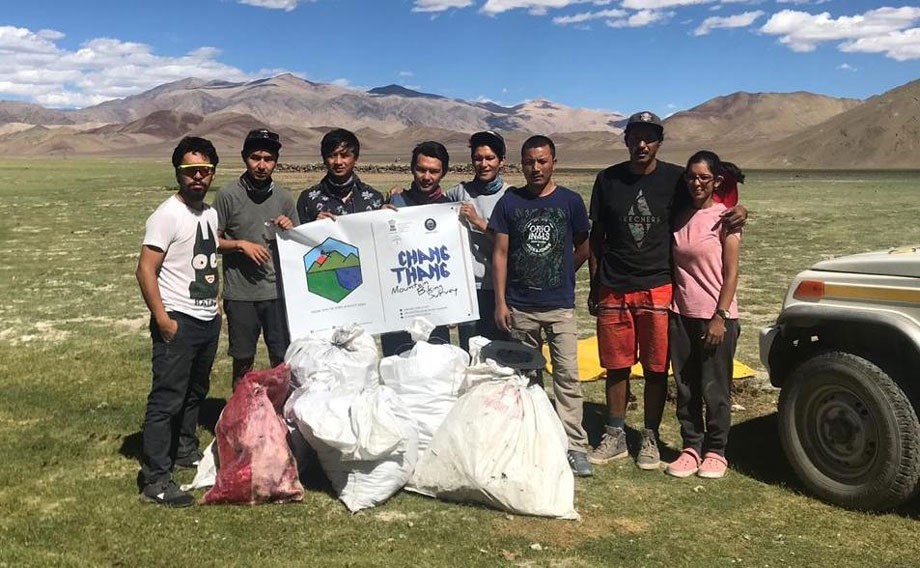 Changthang :
A 10-day excursion to the Changthang region for a mountain biking route survey along with a cleanup drive concluded on August 24.
The campaign was initiated by Ladakh UT Tourism Department in collaboration with All Ladakh Travel Operators Association (ALTOA) and Mountain biking Travel Company called Unexplored Ladakh.
The main objective was to explore adventure sports tourism by diversifying the tourism market in Ladakh.
The team members have also collected around 8 bags of segregated garbage and disposed of at 'Project Tsang-Da', Solar Colony, Choglamsar.
Also, they explored various potential places for mountain biking in Changthang including the Staklung area which holds immense potential for mountain biking.