MLA, Nubra, takes up issues of unemployed youths
By
Reach Ladakh Correspondent
LEH, Apr 29, 2016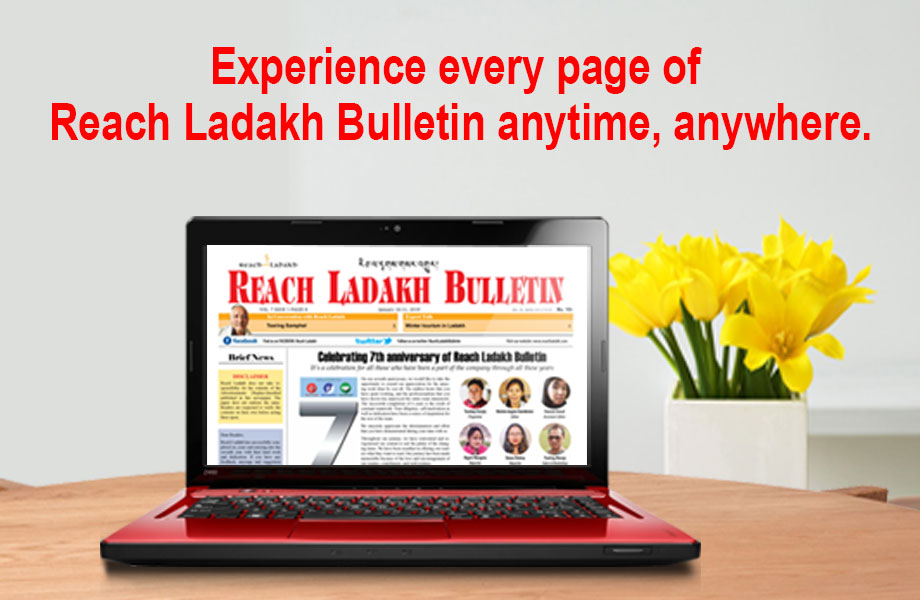 LEH :
MLA Nubra, Deldan Namgail talked with Dr. Parry, Director Jammu and Kashmir Entrepreneurship Development Institute (JKEDI) on 22nd April to enhance the Entrepreneur Schemes for the unemployed youths of Leh district and to redress the pending case of applicants who applied for business loans in 2014-15 under HIMAYAT Schemes at the earliest.
He requested Dr. Parry to stress on the construction of JKEDI training Institute at district headquarter Leh. He assured to provide a suitable land as required once it is finalised. He also urged on the enhancement of more quota under HIMAYAT and NMDFC schemes for youths with 8th passed/under middle qualification who mostly remain neglected, exemption of Leh district from "Two Govt employee Guarantor" system and to keep it single guarantor system with provision to accept army personnel and land mortgage as guarantor source, to enhance advance technology and loans in handloom sector to encourage women entrepreneurship in pashmina and woollen production.
Sanctioning of pending cases from Leh district under various schemes on priority were other important points raised by MLA.