MLA Nubra raises concern over labour rights and welfare
Writes letter to DC about the non-availability of official number of deaths of local porters
By
Reach Ladakh Correspondent
NUBRA, Apr 20, 2016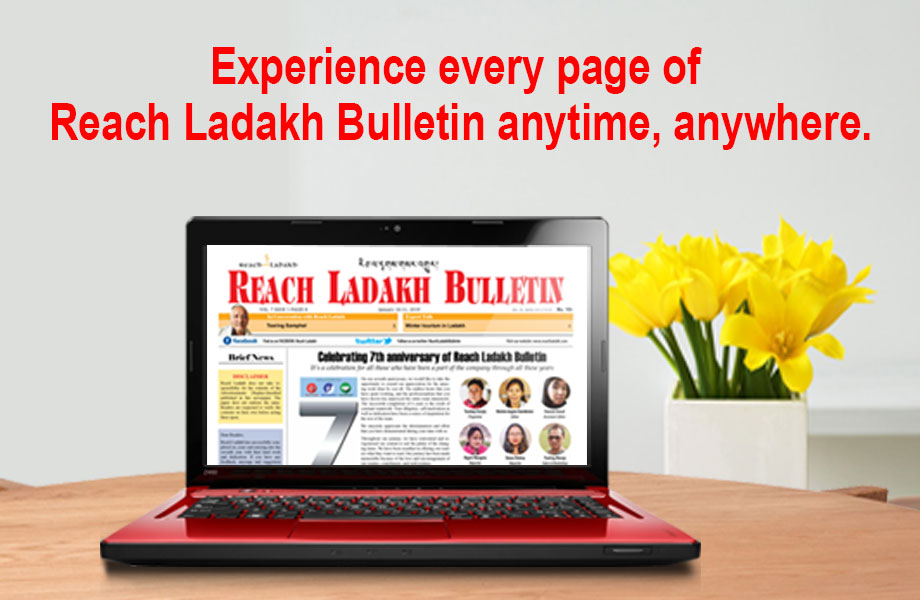 NUBRA :
MLA Nubra, Deldan Namgail with the Defense Labor Procurement, Partapur, took up the issue of non-availability of an official number of death casualties of local porters since 1984. A letter in this regard was presented to Deputy Commissioner Leh Prasanna Ramaswamy on April 16.
The letter demanded to issue direction to the 14 corps Leh and Labor Inspector defence procurement Partapur to come up with the exact data of laborers who laid down their lives at Siachen Glacier since 1984 and the compensation awarded by the Minister of defence/ Indian Army under Works men compensation Act, 1923 to the kin of all the deceased.
Considering the fact that many of the deceased families have not received the insurance policy, MLA, requested for the details of insurance policy facilitate by the Government of India for the porters.
He further added to issue a notice to the 14 Corps and Authority of Defence Labour Procurement, Partapur to get all the porters registered at Assistant Labour Commissioner, Leh to avail the labour welfare schemes to all the porters engaged at Siachen Glacier.
He also suggested for the formation of labour union of all the porters engaged with Indian Army and Himank (BRO) in the Nubra valley so that the labour union can pursue the case of labour casualties with army official, BRO and Ministry of Defence, besides to keep a strict vigil on the gross violation of labour rights by the Army officials and BRO.
With the availability of detail data, a good precedence for the labour rights in Leh district will be made. MLA will be raising this issue in the coming budget session on May 25 onwards with exact official data to streamline the labour rights and welfare in the state and Leh district as well.