Minister for Cooperative and Ladakh Affairs, Chhering Dorjey visits Khaltse sub-division
By
Reach Ladakh Correspondent
ACHINATHANG, Sep 20, 2016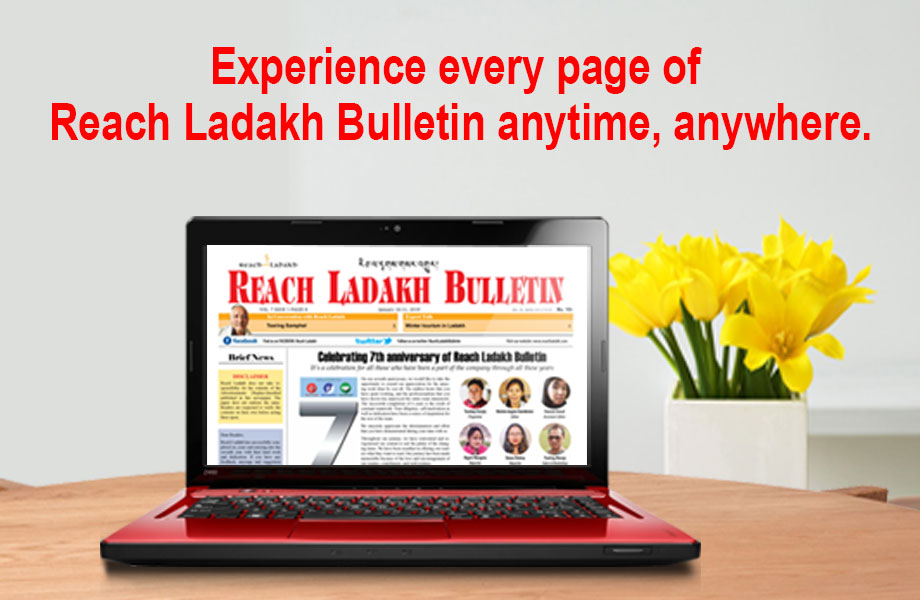 ACHINATHANG :
Minister for Cooperative and Ladakh Affairs, Chhering Dorjey laid the foundation stone for the 9 kms length road from Achinathang to Achinathang Lungba on September 3. The road is being constructed under CRF Ministry of Road, Transport and Highways GoI at a sanctioned cost of ₹8.39 crores.
The minister visited and addressed the public grievances and took stock of the ongoing developmental works of Khaltse sub-division and the villages of Baldes, Baima, Hanu Gongma, Hanu Thang, Achinathang and Warsedho.
The minister gave directions to the Irrigation & Flood Control to prepare a DPR for an irrigation canal at the command area and to remove debris from the agricultural land in Baima.
Regarding the demand for compensation/rent of land that is being used by Indian Army, he said that the assessment had already been sent and he will take this matter further with the concerned departments.
The minister informed about the sanction of DPR for a motorable bridge at Baldes and directed Xen Special Sub-Division Khaltse to check while construction.
For the demand of sufficient funds for the completion of irrigation khuls under BADP in Hanu Gongma, he said that the maximum portion of the fund is distributed between Achinathang and Hanu for the completion of pending works.
Talking about the pest menace in the Sham-belt, he assured that the concerned officials are working on it and also requested the villagers to cooperate with them in spraying medicines.
Sensing the damages caused by this year flood, he said that the assessment has been sent and soon the relief will be distributed. At Hanu Thang, he gave directions to Xen PHE for early restoration of existing two sources of drinking water that were damaged during this years' flood.
He informed that a project of ₹450 crore is submitted for a strengthening of all the streams and irrigation canals of Leh district under Pradhan Mantri Krishi Sinchai Yojna (PMKSY). Two irrigation projects of₹4 crores each for Achinathang Yokma and Gongma and Skurbuchan have been sanctioned.