Minister Chaudhary Lal inaugurates Eco Tourism Centre, autumn plantation and capacity building progr
By
Reach Ladakh Correspondent
LEH, Nov 15, 2016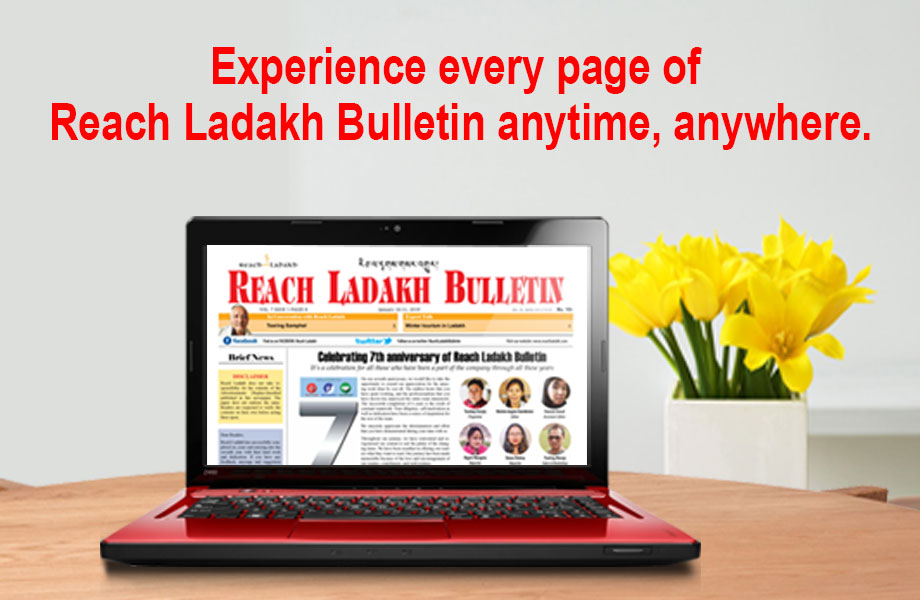 LEH :
During the daylong visit of Minister of Forest and Environment J&K State Chaudhary Lal Singh to Leh he inaugurated a three-day capacity building workshop for Snow Leopard Range Countries, Autumn Plantation programme and Ladakh Eco Tourism Centre in Leh recently.
He also convened a significant meeting with Executive Councilors and officials of Wildlife, Forest and Soil Conservation departments from Leh and Kargil districts.
Singh said that it is a pride for J&K to be a part of snow leopard heritage and thanked the organisers for bringing together the 12 Range Countries on one platform in Leh.
He emphasised on the need to do surveys and have actual data on the presence of snow leopards in Ladakh and to carry out conservation works taking in confidence the people at grass root level.
Raising the issue of the man-animal conflict he said that the conflict is manmade and it can be resolved by understanding the needs and importance of our wildlife.
"No one can harm wildlife. Every wildlife animal is our heritage and in nature, everything is interconnected from plants to animals and humans. Our understanding, knowledge, and information about a lot of things come from snow leopard, so if we work for them we are working for our nation," asserted the Minister.
He pointed out the fact of Forest and Wildlife being ignored departments and ensured efforts and measures on his part to regain its value and importance.
Singh took stock of the variety and quantity of plantation by Forest and Wildlife departments and directed to undertake experiments and maximum plantation in huge variety by developing a suitable environment.
He directed them to increase forest coverage by 0.6% to minimum 1% with fixed targets and develop nursery and do plantation of around 50 lakh plants in orchard style by next year.
He instructed SFRI to ensure quality and variety by importing required plant species like Juniper, Deodar, Fur and to develop them in convergence with other departments. He directed DC, Leh to notify areas under forest but at the same time exclude the villages in the wildlife areas.
EC Wildlife Dorjey Mutup ad EC Forest put forth their issues regarding compensation for livestock killed by wild animals, fencing of agricultural lands near wildlife protected areas, check, and control of juniper smuggling in western Ladakh. To which he assured to address them at the earliest.
DC Leh Prasanna Ramaswamy G, SSP Leh Udhay Bhaskar Billa, Director SFRI B M Sharma, Chairman SPCB Ravi Kesar, Chief Wildlife Warden Suresh Chugh, MD SFC S K Gupta, Conservator of Forest Centre Circle Samul Chakija, officers from Kargil and Leh district were also present during the meeting.