Mehbooba sworn in as first woman Chief Minister of J&K
By
Reach Ladakh Correspondent
JAMMU, Apr 14, 2016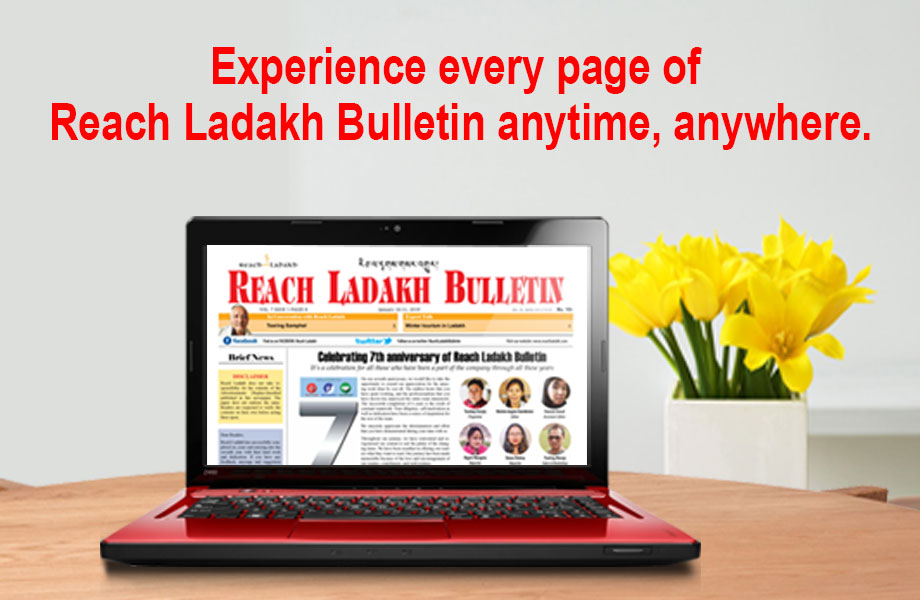 JAMMU :
Peoples Democratic Party chief Mehbooba Mufti sworn in as the first woman Chief Minister of J&K on 4th April at Raj Bhawan, Jammu.
The state came under the governor rule after the death of Late Mufti Mohammad Sayeed in January. Three months-long political crisis over the party alliance comes to an end with the forming of PDP-BJP alliance government.
J&K Governor NN Vohra administered the oath of office to Mehbooba Mufti along with 17 cabinet ministers and six ministers of state (MoS). Of the 23, 12 belong to the PDP, while 11 seats are shared by the BJP. Dr. Nirmal Singh took over as the Deputy Chief Minister for the second time.
President PDP, Leh. Tashi Gyaltson said, "History is being created today by Mehbooba Mufti on becoming first ever women Chief Minister of J&K State and it is not only a proud moment for us but for every woman of the state as well as the people of J&K."
Wishing her the very best for the future endeavor as Chief Minister he hoped and put firm believe that she will continue to strengthen Ladakh in its socio-economic development like her father.
A law graduate from Kashmir University, Mehbooba won the 1996 Assembly elections in J&K on Congress ticket from Bijbehara constituency. After splitting with Congress, PDP was launched in the year 1999 with her father Late Mufti Mohammad as its president and Mehbooba Mufti as its vice-president.
Mehbooba Mufti contested from Anantnag seat in the 2004 Lok Sabha elections and remained as a member of the 14th Lok Sabha (2004-2009).In the 2014 general elections; she won the Anantnag-Pulwama seat and was elected again to the 16th Lok Sabha.