Meeting on revision of Panchayat Electoral Roll held in Khaltse
By
Reach Ladakh Correspondent
KHALTSE, Nov 30, 2019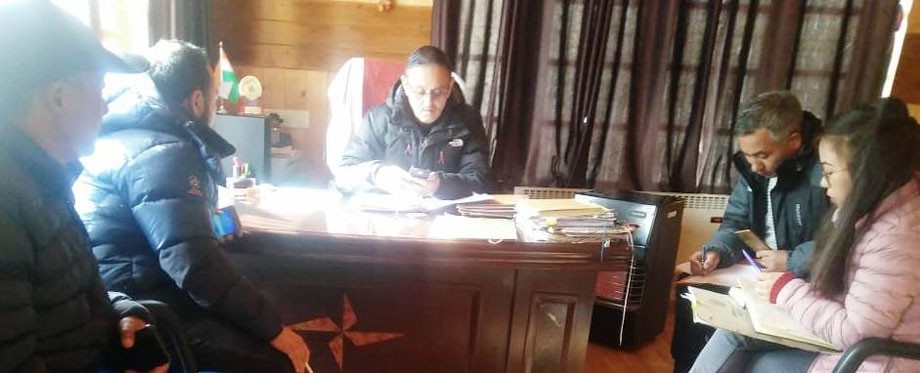 KHALTSE :
 A meeting on the revision of Panchayat Electoral Roll with reference to qualifying date as 01-01-2020 was held on November 29 in Khaltse.
The meeting was chaired by SDM, Khaltse, Tsering Mutup also the Electoral Registration Officer, (ERO) for Panchayat Electoral Revision 2019 for Sub Division Khaltse.
Tsering Mutup directed all the booth level officers and AEROs to organise special camp at the polling booth locations on November 30 and December, 1, 7 and 8 December. He also asked them to submit a report regarding updation on a daily basis. 
The Panchayat Election Booth Officers will involve concern Sarpanches and Panches for the updation of Inclusion, Deletion, and Correction of electoral roll.
The meeting was also attended by Tehsildar Khaltse, BDO Khaltse, Skurbuchan, and Singge Lalok, Panchayat Election Booth Officers (PEBO), Panchayat Secretaries and VLWs.