Meeting held for improvement of cooperative societies and to explore marketing avenues
By
Reach Ladakh Correspondent
LEH, Sep 20, 2016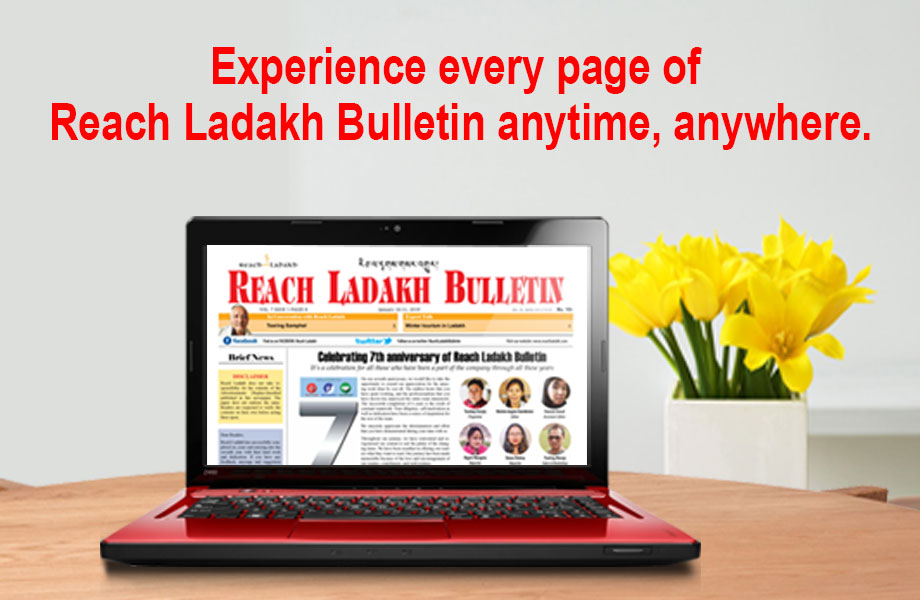 LEH :
To strengthen and improve the cooperative societies, Minister for Cooperative and Ladakh affairs, Chhering Dorje chaired a review meeting of Cooperative Department on September 2 at Council Secretariat, Leh. It also focused to explore marketing avenues for the surplus agricultural output.
Minister Dorje stressed on the need to produce finish products from Leh with large scale packaging facility made available under the name of DRDO in Leh for sea buckthorn, pulses etc.
He urged Secretary to Government Cooperative Department to look into the issue to increase quota tonnage in army flight during winters and possibility of revolving funds for different cooperative societies.
To ensure value addition and economic growth in Ladakh, the Minister suggested for an apex cooperative body equipped with packaging facility in which primary societies will be shareholders.
He further instructed the concerned authority to regulate the collection of sea buckthorn in collaboration with wildlife department in Leh to avoid damage to the plants and unauthorized business.
He informed that with the introduction of super bazaar local producers will be greatly facilitated in terms of marketing and product promotion.
Hemant Kumar Sharma- Secretary to Government Cooperative Department ensured assistance and support from JAKFED in addressing the issues of cooperative societies in terms of marketing, filling of vacant posts and other facilities. He asked the cooperative head to submit him a file of their projects and other required details at the earliest possible.
MD, JAKFED, brought into notice that they need a diagnostic survey of the area done by Cooperative department, Leh with a tentative pre-feasibility and economic report to approve the soft intervention for total control design from NCDC.
He also ensured to provide state level mandis through cooperative for marketing agricultural produces outside Ladakh.
To adopt organic farming, he advised using compost manure and also warned to use exported compost only after getting certified by local agriculture office.
EC Works, Dorjey Mutup expressed hope for the issues of cooperative societies in Leh to be resolved soon with the availability of adequate funds.
Sonam Nurboo, Dy. Registrar Cooperative put forth the problems of the department and suggested for a poultry cooperative society in Leh.