Marathon, pledge mark World No Tobacco Day in Ladakh
By
Reach Ladakh Correspondent
Leh, Jun 08, 2015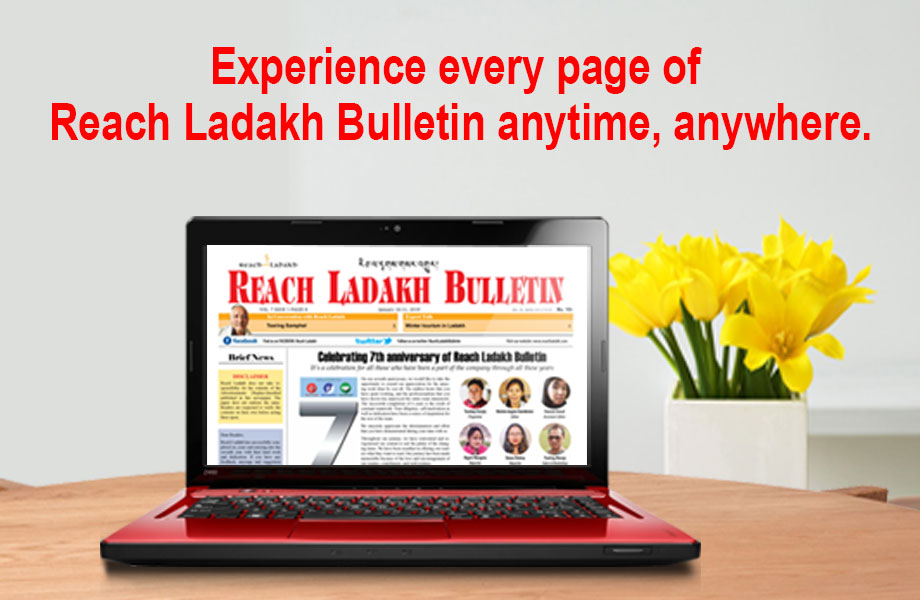 Leh :
Like in every part of the world, "No Tobacco Day" under the theme "Stop Illicit Trade of Tobacco Products" was observed in Leh highlighting the health risks associated with tobacco use and advocating for effective policies to reduce tobacco consumption at polo ground Leh on 30th May.
The event began with a Marathon "Super Sunday- Run for Health" to focus the menace of Tobacco particularly among the Youth organized by the Health Department, Leh/ National Health Mission J&K in collaboration with District police, Leh & supported by Tip Top Sporting Club, Leh, Taxi Union, Restaurant Association Leh, Punjab National Bank, Leh, State Bank of India, J&K Bank, HDFC Bank, M/s Bashir and Sons Khayul Mineral Water Choglamsar.
The Marathon began from KBR road Leh and culminated at polo ground, Leh. A large number of students and public gathered.
The Chief Executive Councilor LAHDC, Leh Rigzin Spalbar who was the Chief Guest on the occasion advised the student fraternity to spread awareness in the society starting from their homes and locality to make the surrounding tobacco free zone. He added that "creating fear in the minds of the consumer is more effective than enforcing law made on tobaccos. It is our duty to eradicate the menace of tobacco and other social evils from our society". He appealed the students and all the participants to implement the pledge taken against tobacco consumption.
He read out the pledge with all participants.EC, Health Dr. Sonam Wangchuk highlighted the health risks associated with tobacco use urged the religious organizations to join hands to make Ladakh a free tobacco zone and appealed the religious heads to give awareness at religious gatherings about menace of tobacco.
Councilor Upper Leh, Ven. Lobzang Nyantak while highlighting the menace of tobacco and alcohol suggested creating complete ban of selling of tobacco in whole Ladakh.
Chief Medical Officer, Dr. Phuntsog Angchok disclosed that tobacco kills nearly 6 million annually and more than 600000 are non-smokers exposed to second-hand smoke.
Dr. Ghulam Mohd Physician Specialist, Dr. Tsering Norboo Secretary LIP, Tsewang Namgail from Tip Top sporting club, M. Bashir Drugs controller also spoke on the occasion and highlighted about hazards of tobacco consumption among youth in Ladakh, illicit trade of tobacco.
Rigzin Spalbar distributed prizes and medals among to the position holders in the marathon and Dr. Manzoor-ul- Haq DHO, Leh presented the vote of thanks.