Mahabodhi International Meditation Centre to celebrate Compassion in Action Day "Mahakaruna Day" in
By
Pal Thiksay Gobi
CHOGLAMSAR, Dec 14, 2016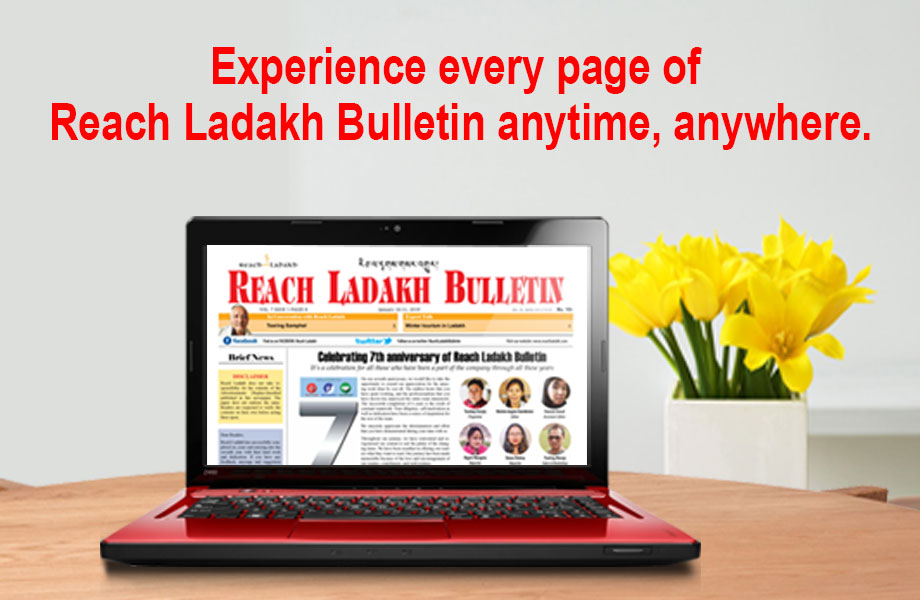 CHOGLAMSAR :
The Mahabodhi Residential School celebrated the prestigious day for receiving Ven Sanghasena Mahathere "The Ambassador for Peace Award 2016" from the All India Council for Human Rights, Liberties and Social Justice and 10 standard graduation ceremonies on 13 December.
On the occasion, the members, staffs, students and monks heartily congratulated Ven. Sanghasena Mahathere for receiving the "Ambassador for Peace Award 2016" from the All India Council for Human Rights, Liberties, and Social Justice.
Advising the graduating students, Ven. Sanghasena said the school is always ready to support students by offering a variety of educational resources like recommending to its sister schools in abroad, providing free application fees as well as international scholarships.
He further urged students to have a time management and moral conduct once entered outside world of freedom and excitement.
Pass out Head boy of the school sharing his experience said there were many memorable moments in the past 15 years and described how teachers worked hard, more importantly how staff members of the school give encouragement and prayers throughout the time.
Guest speaker at the ceremony was Upper Leh Councillor Gen Lobzang Nyantak and Tsering Samphel President District Congress Committee encouraged students to never give up and be ready for the future.
They further congratulated Ven Sanghasena for honoring such a prestigious award, which is indeed a moment of pride to Ladakh.
Principal Mahabodhi Residential School notified that The Mahabodhi International Meditation Centre (MIMC) will celebrate Compassion in Action Day "Mahakaruna Day" in different parts of north India. Where seeker of truth and lover of peace from all faith will assemble to speak about love, peace, and compassion.
2017 Mahakaruna Day schedule is as below
29th January in Ahmadabad Gujarat
4ht February in Delhi
7th February in Mumbai
11th February in Nagpur Maharastra
15th February in Amravati AP
19th February in Chandigarh
22th February in Jammu
In the month of May in Mahabodhi International Meditation Centre