Local handmade products outlet - Dudpa - opens up in Leh
By
Stanzin Dasal
LEH, Oct 14, 2016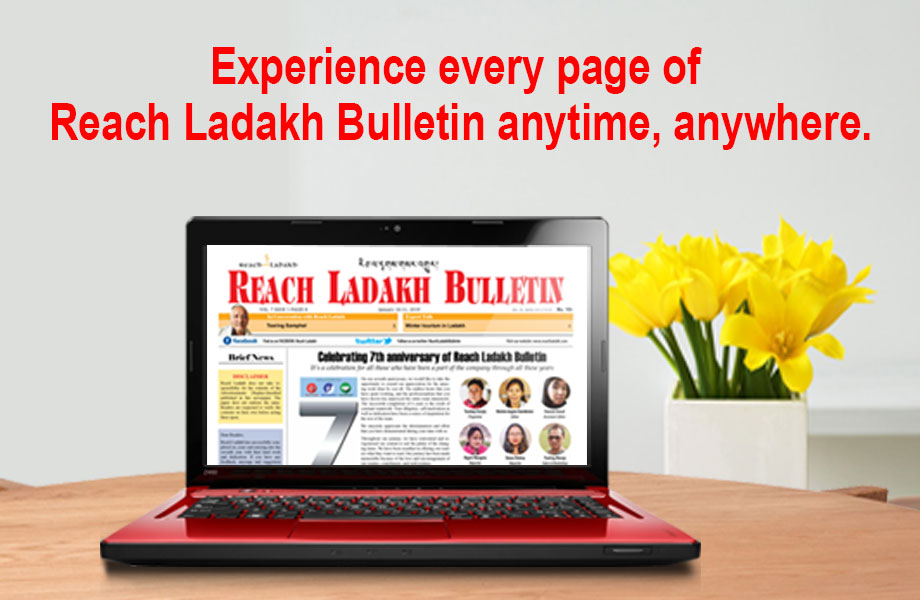 LEH :
To enhance the skills of local women craftsman, an outlet of brand "Dudpa" was inaugurated on September 17 at Tourist Information Centre, Leh.
A group of 22 women from Stok and Kharnakling were trained under the project 'Lagsel' initiated by District administration, Leh.
The local handmade products of Pashmina, wools of camel, sheep's are made natural without any chemicals and machines with some new designs and more varieties.
The outlet was inaugurated by Minister for Ladakh Affairs and Cooperative, Chering Dorje along with CEC, Dr. Sonam Dawa and DC, Prasanna Ramaswamy G.
Minister for Ladakh Affairs and Cooperative, Chhering Dorje applauded the 22 women for their effort and skill. Stating it as an initial stage, he said that with time the skills will be developed effectively and efficiently with new ideas and innovation giving a huge scope to earn more.
He further added to encourage more and more women in learning such skills.
Textile designer Sonal Chanana, the trainer said, "The group consists of 12 women from Stok and 11 from Kharnakling who were trained and made excel in their learned skill. The products are made of yarns which are popular in Ladakh with no added chemicals and machines."
The project is further aimed to reach out women from different villages of Ladakh.
Talking to the media, DC, Prasanna Ramaswamy G. said that the idea was started in Chumur village, where he found that women weave and produce handmade products of local yarns. Seeing the potential and skills, the administration decided to give them a competitive edge and target markets. With the availability of raw materials and skills, the effort was to train them professionally.
"Our aim is to train more and more women specially from the far flung regions like Changthang because the raw materials are available, only the potential and skills need to be developed", he said.
He further added that the women will be trained until they become self-sufficient and self-reliant to make money earning entity.
The District administration also has the plan to tie up with various embassies and markets of foreign countries to sell these products and exploring the target customers. Some of the women will be facilitated by the administration to sell and exhibit their products in Delhi this winter.
Kunzes Dolma and Tsering Chosdon among the trainees expressed happiness and talked about the real benefits of such initiatives where they can learn professionally and be more creative which also gives an economic boon.