Leh SVEEP team visits Ladakhi Girls Hostel at Muthi, Jammu
Urges youth to vote in the upcoming Lok Sabha polls
By
Reach Ladakh Correspondent
Leh, Apr 17, 2019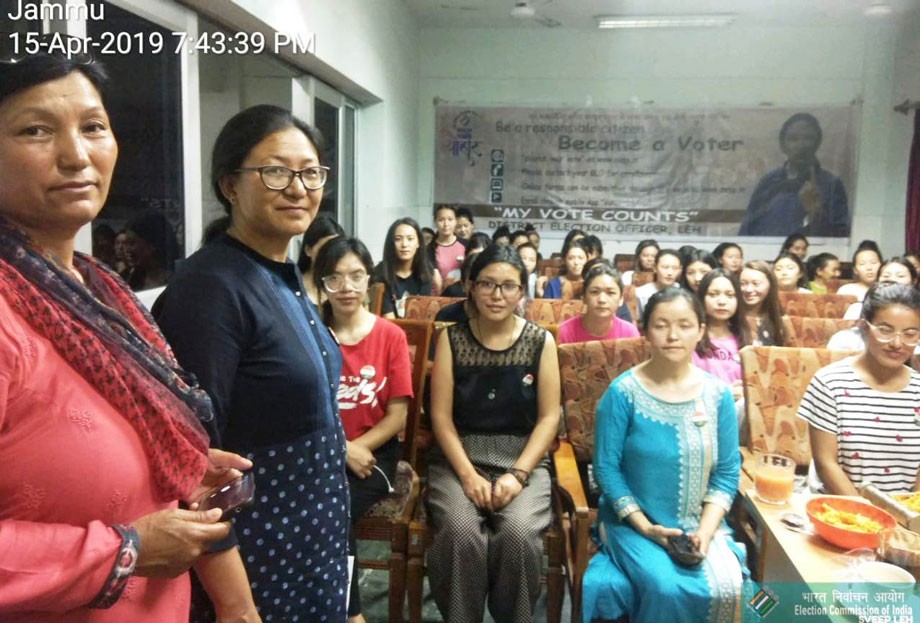 Leh :
A voter awareness drive among the young voters was convened by Tashi Dolma, SVEEP Nodal Officer, Leh and  Avny Lavasa, District Election Officer at Ladakhi Girls Hostel at Muthi, Jammu on April 16.
Tashi Dolma addressing the youngsters on the need for their participation in elections said that larger participation in elections would help to strengthen democracy and overall growth of the country. 
She informed that they could still register their names in the electorate rolls in Leh till April 18.
A demonstration on the operating and functioning system of EVM/ VVPAT was conducted at the hostel premises. This was followed by the distribution of election badges to the student.