Leh, SNM Hospital MS retires after 32 years in service
By
Stanzin Dasal
LEH, Apr 05, 2017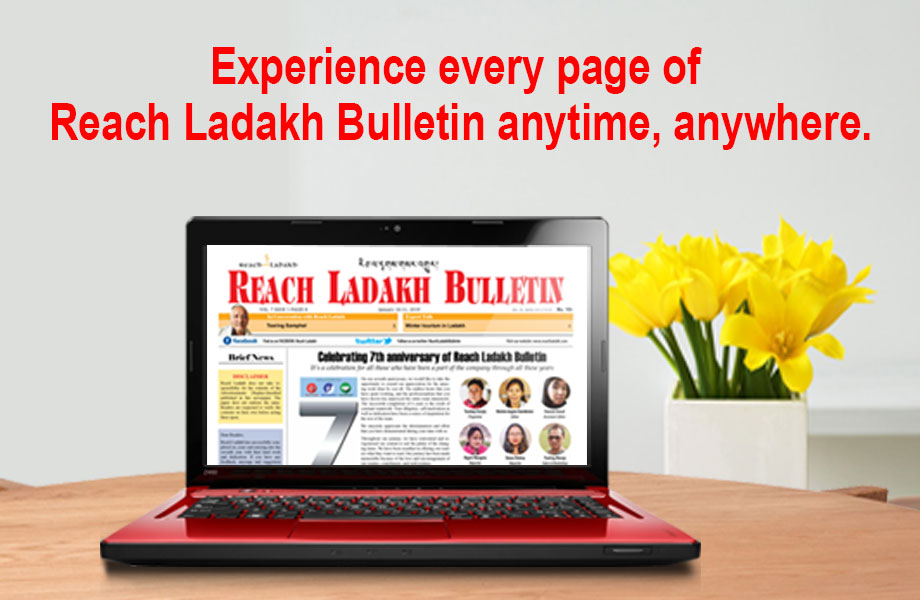 LEH :
A farewell party was organized by the Medical department to Dr. Phunchok Wangchuk for his retirement on March 15 at SNM Hospital, Leh.
Dr. P Wangchuk joined the medical department in the year 1984 and rendered 32 years and 8 months service. As Medical Officer he was first posted and worked in Panamik, Nubra. Likewise, he has worked in a different periphery of Leh District.
Expressing his gratitude to the staff of medical department for organizing the day for him, Medical Superintendent Dr. P Wangchuk said that it is such an honor to be felicitated by my co-workers on my retirement day." He also shared his experience and memory during his service various periphery posting.
He also thanked and congratulated everyone for winning the Kayakalp award. He said that the award won't be achieved without the cooperation and dedication of the medical department. "This award has made the expectation of people high and it becomes very important for us to make the service quality lot better," he added.
Dr. Yangchan Dolma, Chief Medical Officer congratulated Dr. P Wangchuk for his effort and service rendered to the department all those years. She stressed on the need to maintain and improve the work carried out by all the staff of the department to prove that the Kayakalp has been awarded to the rightful and deserving hospital of the state.
She appealed and requested everyone to cooperate and work dedicatedly to ensure this award to be awarded to the SNM hospital in near future also.
Dr. Norzin, Deputy Medical Superintendent highlighted the work and achievements of Dr. P Wangchuk. She expressed her gratitude on behalf of all the staffs for his support, guidance, and motivation.
A culture program was also presented by the medical trainees and President, Doctors Association also spoke on the occasion.