Leh observes constitution day
By
Reach Ladakh Correspondent
LEH, Dec 05, 2016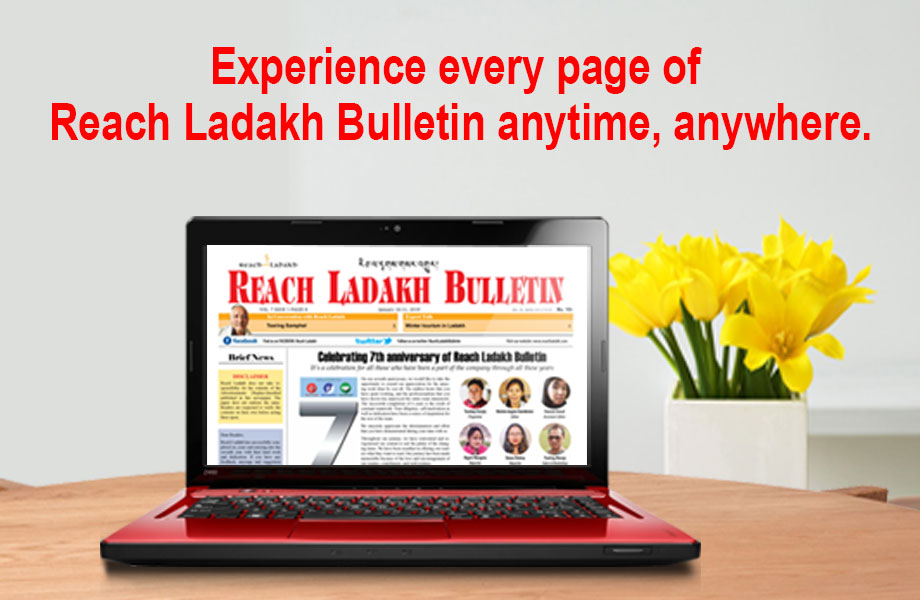 LEH :
Unlike the rest of the country, all District officers and officials celebrated Constitution day on November 26 at DC Office premises Leh.
On 26 November 1949, the Constitution of India was adopted. The constitution was drafted and prepared by the drafting committee under B.R. Ambedkar's guidance. In 2015, the BJP led government at the center declared 26 November as Constitution Day.
Additional Deputy Commissioner, Leh Moses Kunzang said that the Constitution of India was framed to ensure smooth functioning of the nation and every citizen holds in high esteem and respect. He informed that the first Constitution Day of India was observed on November, 26 last year with an objective to spread awareness about Constitution of India as well as about its architect Dr. B.R Ambedkar.
He added that the day is being celebrated all over the district at the block level, Panchayat level and in all educational institutions through events like Essay and debate competition on Indian Constitution.
Later the District Panchayat Officer, Leh and Assistant Commissioner, Leh also briefed about the Constitution making process and its importance, fundamental right and values.
The Students and staff of Government Girls Higher Secondary School, Leh and Middle School, Leh also celebrated the Day.
Principal Girls Higher Secondary School, Leh Deldan Angmo educated students about the significance of the Constitution Day. Lecturer Varshar Kapoor read the preamble and explained about the preamble and Lecturer History Sonam Dorje briefed about the fundamental rights and duties.
A mock drill on parliament was also organized.
A programme was also held in the office of Sub-Divisional Magistrate Durbok where the Officers/ Officials of various departments participated in the programme and kept their views for the Constitution of India.