Leh Men-Tsee-khang organises five-day basic course in Tibetan medicine
By
Kunzang Chorol
LEH, Sep 02, 2016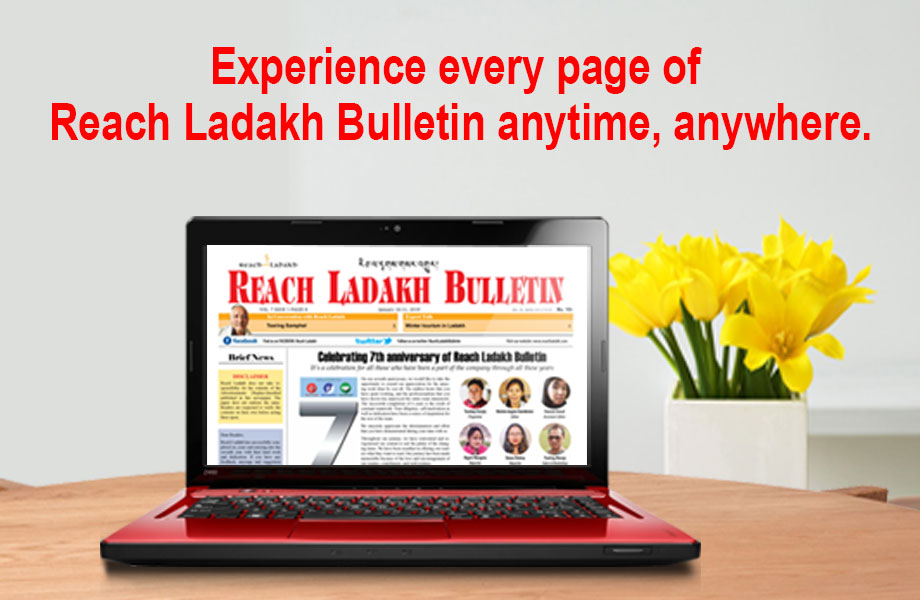 LEH :
A five-day workshop on the basic course on Tibetan medicine (Sowa Rigpa) in English was held from August 22-26, to brief about the Tibetan medicine system to the foreign students at Men-Tsee-khang Leh.
The main aim was to spread knowledge about Tibetan Medicine and to open the door for further studies on it. The course was conducted by expert lecturers from Men-Tsee-Khang's Medical & Astro College, Dharamsala.
Dr. S T Phuntsog, first Allopathic Doctor of Leh Ladakh was the chief guest of the occasion. He said that this basic course in English is important because foreign students are participating in it. Tibetan medicine system is beneficial to all. Art, culture, metaphysic, physiology, philosophy etc does not contain any particular geographical area, it has no geographical boundaries, it has to go and disseminate to other parts of the world also.
Introducing Sowa Rigpa, Dr. Padma Gurmet said, Sowa Rigpa is the sixth ancient medical system which was recognized by Govt. of India in 2010. Earlier it was practice heredity from father to son. But now, one should complete 5 years course to become an Amchi.
He also added that many tantras were now translated into English so that everyone can explore about it.
Highlighting the day, Tenzin Nyantak, Administrator, Culture centre, Men-tsee- khang said, "This year Men-Tsee-Khang celebrated 100 years of inception or the establishment of Lhasa Men-Tsee-Khang by 13th Dalai Lama in Tibet, 320 years since the Chagpori Men-Tsee College is established and 55th years of establishment of Men-Tsee-Khang by the 14th Dalai Lama in exile. In this three special occasion, it is our pleasure to organize 2nd Tibetan medicine course in Leh mainly to bring a foundation of Tibetan medicine and Astrology to open the door for further studies."
Tenzin Thayas, Chief physician of His Holiness Dalai Lama, also spoke on the occasion.