Leh Forest department goes for evergreen tree plantation for the first time
By
Stanzin Dasal
LEH, Mar 18, 2017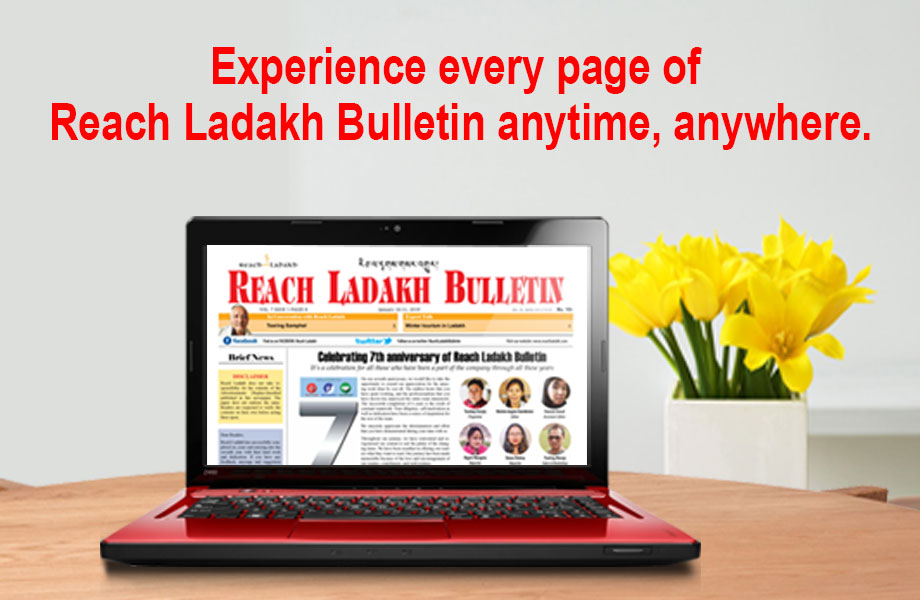 LEH :
Forest department Leh planted Cedar Deodar, Kail and Fir tree for the very first time in Leh. In November 2016, around 5000 to 6000 saplings are planted and cared in the greenhouse and have grown successfully. The department is going to shift the saplings in a field in the month of April.
The brain behind the initiative, Forest Range Officer, Sonam Dorje said, "I personally planted the sapling of the tree in the year 2011 at my house and it has grown 7 feet tall. The plants survived successfully in the harsh temperature of Ladakh. "
He said that we never explored and tried to plant new species of trees in Ladakh thinking it will never grow. This time we have initiated the plantation on trial, if this gets successful after transferring into the field we will get more coniferous trees and plant in Ladakh region.
He further added that Coniferous trees are mainly found in regions of the Earth that experience long winters and short summers and moderate to high annual precipitation. Most of the trees in coniferous forests are conifers (or evergreens) which are the toughest and longest living trees in the world. They have cone bearing needle-leaved or scale-leaved evergreen trees. Their branches are soft and flexible, pointed downwards, so that snow slides off them.
When asked about the reason behind the success of the plant growth, he said, "we have tried to grow trees a few years back but it wasn't successful but this time it was. I feel climate change could be one reason and secondly, we bought the nursery at the right time."
Cedar Deodar (Cedrus deodara) is an evergreen tree that can reach 70 feet high and 20 to 40 feet wide. It is distributed all over the western Himalayas from Afghanistan in the west and Nepal in the east.
Himalayan Blue Pine or Kail is a dense evergreen tree, found in the Himalayas, from Afghanistan to Tibet and forms forest at altitudes of 1800-4300metre. Himalayan Silver Fir is found in the Himalayas, Himachal Pradesh, Jammu Kashmir, Uttrakhand and North East India at altitudes of 2800-4000m.
The Forest department Leh plants more than 50,000 trees annually in the whole district under Compensatory Afforestation Fund Management and Planning Authority (CAMPA) project, not only trees the department are into planting sea buckthorn also.
According to the Range officer, 70 to 80% plants are grown successfully. Talking about the challenges faced, he informed that the lack of irrigation water facility, manpower and funds is an issue.
Apart from the generally grown trees of the Ladakh region the cultivation of evergreen trees Cedar Deodar (Cedrus deodara), Himalayan Blue Pine (Kail) and Fir, will add a new glory to the region.