Leh District Library launches coaching programme for JEE and NEET aspirants
The programme comprises complete package in the form of Tablets, USB and books
By
Stanzin Dasal
LEH, Mar 18, 2017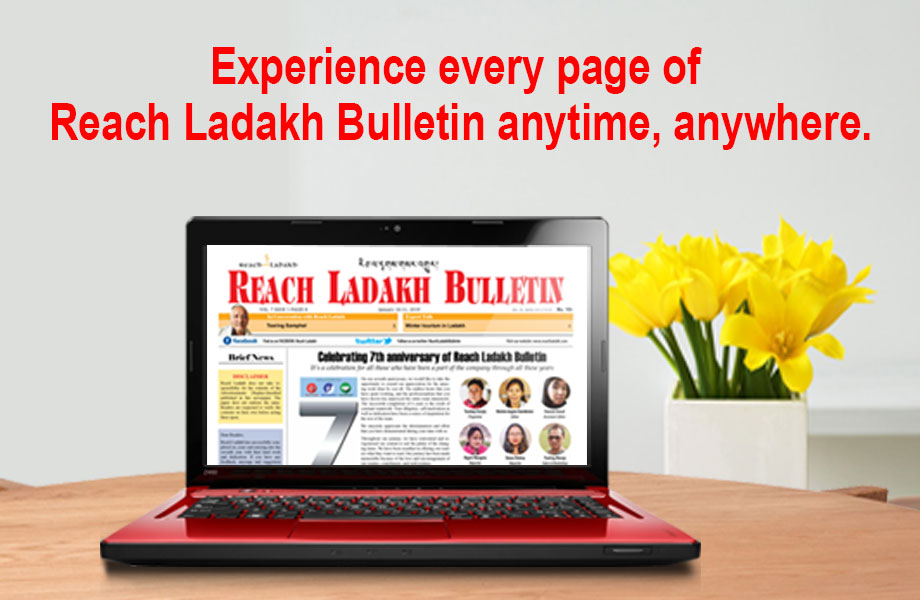 LEH :
A complete package of the coaching programme in the forms of Tablet, USB and books form for the JEE and NEET preparation was launched for the very first time on March 9 at District Library, Leh.
The complete package of the coaching programme is prepared by the top hundred IIT and medical science experts from India.
Congratulating for the new programme launched in the District library CEC Dr. Sonam Dawa appreciated the effort of Lobzang Tsewang, District Library officer Leh.
Talking about the lack of internet facilities he said, 'We are putting every effort to restore and make the internet service reliable. Hopefully, from next year, we will be accessible to proper internet facilities like the rest of the parts of the country."
With no funds allocation to the district library, CEC Dr. Dawa apologized for not considering district library in the plan and also assured to discuss the matter in the GCM as well as to allocate funds under district plan.
He asked the student to struggle and strive to be successful and serve the society in the best possible way. He appealed the teachers and parents to carry out aptitude test among the students after class 8 so that we can groom and lead the student in that particular field in order to shape them at its best.
Dr. Dawa also assured to work and put every effort in developing the library and making it more equipped and resourceful.
Tashi Dolma, Joint Director Education said that to excel in the interested field it is very important to understand and make the basic strong. She also stressed on inculcating the reading habits from the very childhood which is an utmost importance to gain knowledge and appear in any kinds of examination. Talking about the district library timing she said that the timing of the library is very limited that is from 10 AM to 5 PM which needs to be extended till 6 so that the school going children can spend some time in the library.
She also recommended students to read short story books of various authors to gain interest in reading and study further.
Briefing about the coaching package, Lobzang Tsewang, District library officer said, "This will enable the students of our region to study staying at their homes without spending huge amounts on coaching institutes.
He also stressed the importance to prepare for such entrance examination from class 8th onwards to compete with the students of other states.
The programme was initiated to facilitate students of class 10th and above to prepare for such entrance examination staying at their hometown and without spending lump sum amount on coaching institutes.