Leh district flood: Panchayat Coordination Committee hits out over delay in relief packages
By
stanzin Desal
Leh, Aug 28, 2015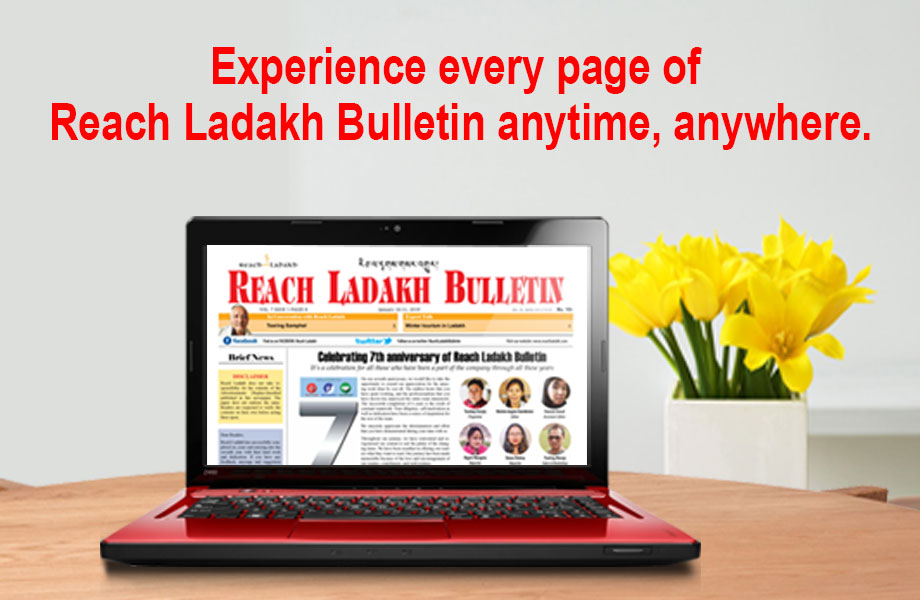 Leh :
Leh after massive devastation is irate over the delay and the ignorance of the Government towards the flood victims. Panchayat Coordination Committee sat on a day-long protest at polo ground on 21st August. The protest was to show resentment against the ruling government over the casual attitude towards the district, which has suffered a huge loss by the flash flood.
Panchayat Coordination Committee appealed State government for an immediate restoration and rehabilitation works of the irrigational canals, link roads, bridges, footbridges, agricultural lands, and residential houses before the onset of the winter. The need of timely restoration is important to avoid the crisis in the winter season and an immediate compensation for the families of deceased in the flash flood with an amount of ₹ 5 lakh each. Huge damage of agricultural lands left the farmers with no production and in deep distress; the committee stresses and appealed the state government to exempt the Kisan Credit Card Loan (KCC Loan).
Speaking on the day, Panchayat Coordination Committee, Chairman- Tashi Tsephel states, "We called a daylong protest to let the government realise the problems of the people of Leh district. It's been a month; the district has faced so much of devastation. Livestock, agricultural lands and houses have been damaged and washed away, but the government has not brought the funds and relief packages."
As compared to the 2010 flash flood, the number of property damages caused is higher in this year flash flood. Residential houses, roads, bridges and agricultural lands have been completely washed away. Three died in the disaster and many families are left out without a roof on their head.
Secretary, Panchayat Coordination Committee, Leh- Rigzin Namgyal said, "As we are working at the grass root level we have seen the real destruction and losses in the flood-hit villages. As the working season is going to be over in a month, and the winter is approaching, there is a need of immediate restoration and rehabilitation to avoid the crisis during the coming season. It's an appeal to the government to kindly release the funds and give the rights of the people who are in so much of loss."
The district administration has done the necessary estimation for temporary and permanent restoration, during their visit to the flood affected villages and have submitted the details to the concern department for funding. The hope and struggle is to get the necessary adequate funds from the state government on time.