Leh collects ₹ 3 crore environment fee; CEC assures judicious use of the amount
By
Reach Ladakh Correspondent
LEH, Dec 05, 2016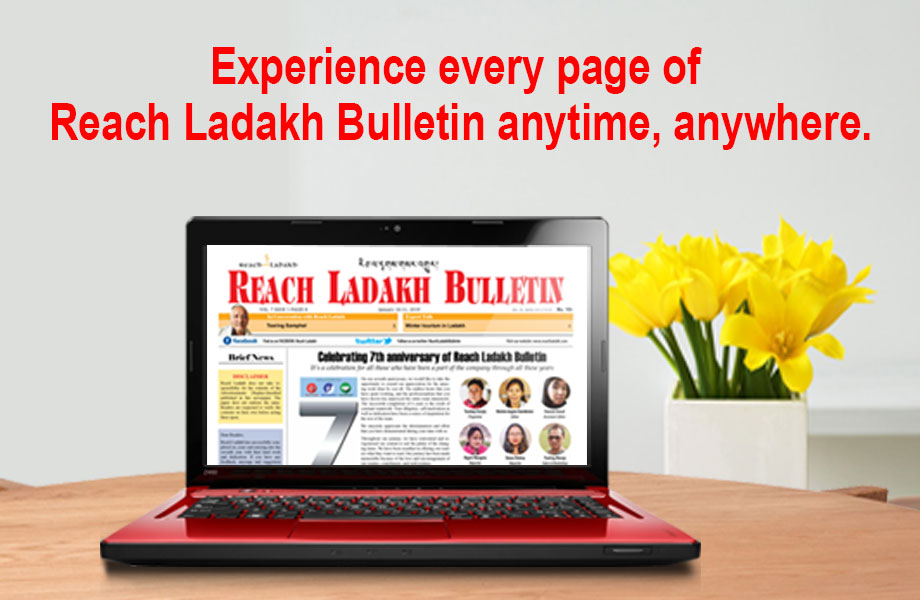 LEH :
A meeting was convened by CEC Dr. Sonam Dawa to discuss the utilization of environmental fees collected from the tourist on November 26 in Leh. The objective of collecting environment fees is to generate income resource for Council to make self-sustainable in some ways and to cut down the dependency on government fund which is meager to meet all the developmental needs and demands.
The meeting was attended by EC Works Dorjey Mutup, EC Agriculture Tsering Wangdus, EC Animal & Sheep Husbandry Mumtaz Hussain, all the councilor, nominated councilors, Administrator Municipal Committee, AD Tourism, Wildlife Warden, President ALTOA, Hotel Association and the Taxi Union.
To ensure transparency in the system, a unanimous decision was taken to make payment of environment fees online for domestic tourists and to enhance the environmental fee for both foreign and domestic tourists from next year.
Dr. Dawa , CEC informed that at present under the account head of environment fees a total of ₹3 crore has been collected which besides environment fees includes rent of Ladakh House, Sindhu Sanskriti Kendra, Conference Hall, shooting charges and amount charged from non-residential students.
He said that "We cannot rely only on government money for the facilities and development. It is mandatory to take initiatives at our level to address the issues and can only be achieved if we work in unity ensuring collective and coordinate efforts by all the stakeholders."
He ensured to utilize the fee collected judiciously on priority basis and measures decided will be implemented in letter and spirit at the earliest.
Dr. Sonam Dawa urged the concern stakeholders to come up with a fee structure in the follow-up meeting scheduled in next 2-3 days. He also asked for innovative measures in order to create awareness about cleanliness among tourists.
He suggested an audio message in taxis to create awareness about dos and don'ts for tourist in Ladakh, provision of oxygen facility in all the hotels and taxis, decentralization of tourists, toilet facilities on way to tourist destinations, an awareness program to taxi drivers, etc.
Dr. Dawa informed about setting up of oxygen plant in Leh which will provide oxygen refill on nominal rates, besides a prefabricated structure of oxygen café with ambulance and toilet facilities will be made available at Khardong-la and Chang-la top.