Leh bans sale of loose cigarettes, beedis and tobacco
By
Stanzin Dasal
LEH, Jun 14, 2016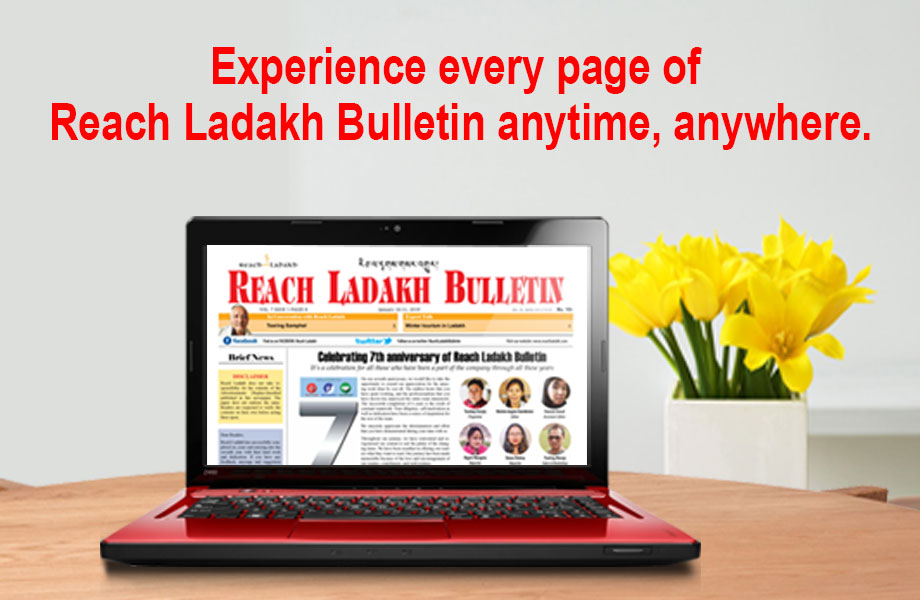 LEH :
On World No Tobacco day, an anti-tobacco campaign was lead massively in and around Leh town on May 31. The campaign was lead by Ladakh Women Association under the banner of Healthy Ladakh Movement. An initiative was made to ban the sale, storage, transportation, display and distribution of tobacco items.
A total of 14 groups, comprising of the student, member of LBA Women wing and police personnel walked shop to shop and appealed the vendors not to sell tobacco items in future. A 15 days notice was given to every seller after which strict action will be taken against those who violates the law.
LBA President, Tsewang Thinles said it is very unfortunate to see and hear that many student and youths are getting addicted to such harmful things, especially tobacco which is the rising trend. He urged student community to understand the negative impact of such things on health.
The Government of Jammu and Kashmir imposes a complete ban on the sale of loose cigarette(s), loose beedi(s) and loose tobacco in the state of Jammu and Kashmir with immediate effect. The decision has been taken under Section 7 of the Cigarettes and Other Tobacco Products (Prohibition of Advertisement and Regulation of Trade and Commerce, Production, Supply and Distribution) Act, 2003.
Physician, Dr. Tsering Nurboo said it's great to see people working unitedly and with dedication for the welfare and betterment of future Ladakh. Such movement and campaign on harmful substance and items are very important nowadays. He said, "We have started the first awareness campaign in Ladakh in the year 1986." More and more such program should be conducted and most importantly we need to keep it on a continuous basis, he added.
World No Tobacco Day is an initiative run by the World Health Organization (WHO). The day aims to draw attention and inform public about the use of tobacco and the negative health impact. This year on World No Tobacco Day, WHO called on governments to get ready for plain packaging of tobacco products as part of a comprehensive approach to tobacco control, including comprehensive bans on advertising, promotion and sponsorship and graphic health warnings.
Stanzin Tsetan, President SOUL (Student Organization for Unified Ladakh) expressed the importance of students and youths to be part of this campaign because future of Ladakh is in the hands of today's generation. The need of the hour is to work together with all dedication to make future of Ladakh, healthy and a better place to live in.
Tsewang Dolma, President, LBA Women Wing stress on the importance to ban the hazardous item to ensure healthy Ladakh along with the overall infrastructural development.
Dr. Tashi Thinless, Dr. Otzer also spoke on the occasion.