Leaders condemn attack on Hill Council chief
By
Rinchen Angmo Chumikchan
LEH, Oct 26, 2016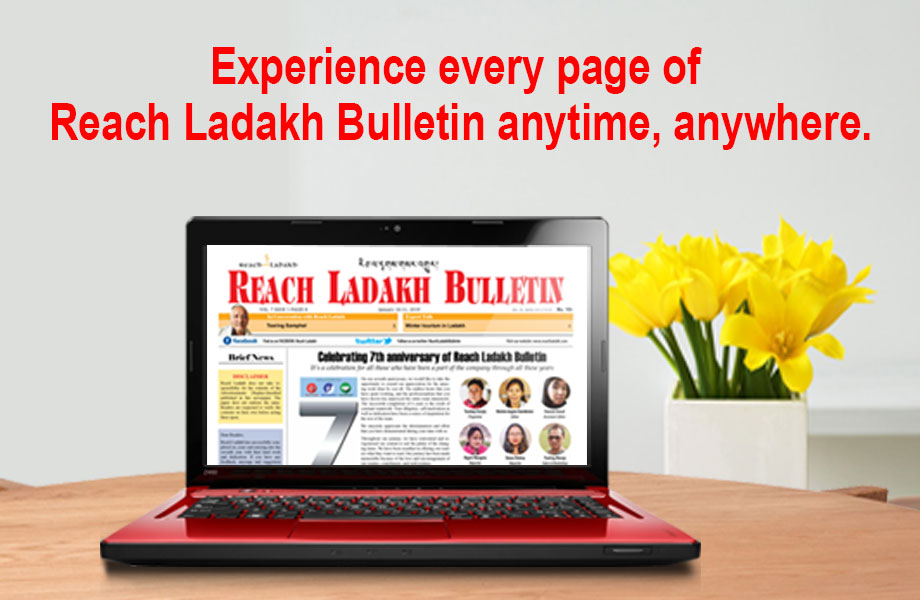 LEH :
In response to the recent verbal diatribe by a section of monks, leaders of political parties have condemned the "foul language" used by the monks against the Chairman of Leh Hill Council.
MP Thupstan Chhewang, MLA Nawang Rigzin Jora, LBA President Tsewang Thinles, Vice President PT Kunzang and Sonam Wangchuk, Secmol addressed a joint press conference here on October 10 at Council Secretariat to condemn the recent verbal attack on Dr. Dawa by the monks.
Thupstan Chhewang said, "This is a very unfortunate incident that took place in Ladakh. It is a very sad day for Ladakh as monks of a few monasteries verbally attacked the Chief Executive Councillor, Dr. Sonam Dawa, in the premises of the Hill Council".
Expressing anguish over the incident, he said, "This attack was not only on the Chairman of the Hill Council but on the institution of the Hill Council too. We condemn this act. Not only this, he was also forced to write an apology letter and they released the same to the press."
Forgetting political difference, Nawang Rigzin Jora said, "Basically our political vision is different. But the Hill Council is an institution for the people of Ladakh. Whosoever comes to this institution should come with basic courtesy and civility. People have the right to complain but there is a way to do things. Dissention is the essence of democracy but there is a way to do things. Using foul language and personal attack is not the way. The Hill Council is above politics."
LBA President Tsewang Thinless said, "This is not the way to go about demands. We condemn this kind of act. However, the LBA has fully supported the Naro festival. His holiness has contributed a lot for environment and women empowerment. But, in future, such things should not happen."
Sonam Wangchuk , founder of SECMOL, said, "Even though, every year the frequency of teachings are increasing, the people are becoming intolerant more and more." He has written on social media, "What I do want is a good healthy debate locally among Ladakhis about how to bring back our monasteries and monks to become symbols of peace and compassion once again."
On the other hand, on October 12, a press conference was organised by the head monks of Hemis, Chemde and Korzok in which they expressed their regret for the hostile behaviour of some monks.
They said they were disturbed by the behaviour of CEC Dr. Sonam Dawa as when they contacted to inquire about the progress of the case, he was not available either at office or residence, and did not respond on phone in spite of their repeated attempts.
"We expect him to be highly responsive to people's representatives," said Nawang Otsal, Chakzot, Hemis Gonpa.
The monks were complaining about the lack of respect and better arrangements for Gyalwang Drukpa during the recent bicycle Yatra and the Naro Gyantuk Festival, 2016.