Lamdon School, Leh, celebrates Earth Day
By
Kunzang Chosdol
LEH, May 01, 2017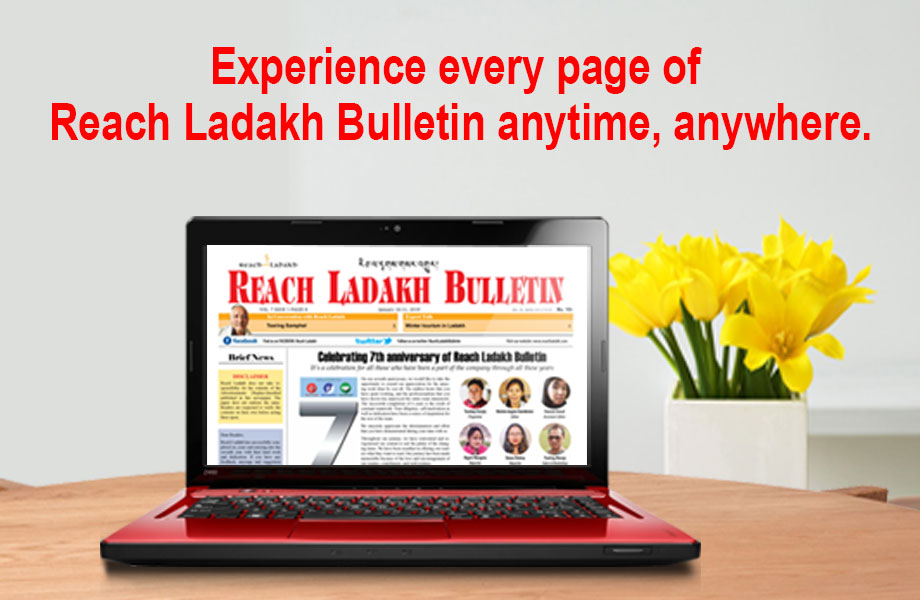 LEH :
With an aim to spread awareness about the importance of earth among the students, the Ministry of Earth Science Govt. of India and Please Help Foundation in association with Lamdon Model Senior Secondary School Leh celebrated Earth Day on April 22 at Multipurpose Hall, Lamdon School.
Theme based competition on Quiz, Slogan, Message and Drawing was held on the occasion.
Dr. Deldan Namgyal, was the chief guest and Sai, Resource Person, Sahyadri School Pune was the Judge on the occasion.
Dr. Deldan Namgyal said, "We should protect the precious earth and natural resources that are found in the earth. The main motive to celebrate this day is to remind its importance in our life and protection of it is our duty."
He said that the main contributors to global warming are the developed countries and we are the victims of it.
SM Faizani, President Please Help Foundation said, "Earth day is world birthday and every day is the earth day. Due to the never ending desires of the people, the earth is losing its capacity and resources causing global warming and disasters. So we should unitedly work for its protection. As compared to the past there is less snowfall and rainfall in Ladakh that seems to be the effects of global warming."
Quiz Competition

Name

Positions

Schools

Deldan Angmo

1st

Moravian Mission School

Tsering Dolkar

2nd

Jamyang School

Mohd Mosin

3rd

Imamia Public School

Slogan Competition

Madiha Tabasun

1st

Moravian Mission School

Masuma Mutasi

2nd

Imamia Public School

Stanzin Angmo

3rd

Rigjung Public School

Message Competition

Stanzin Changchup

1st

Siddhartha School

Stanzin Khando

2nd

Lamdon Model School

Tundup Dolma

3rd

Rigjung Public School

Drawing Competition

Padma Thinless

1st

Delhi Public School

Padma Namgyal

2nd

Ladakh Public School

Rigzin Namgyal

3rd

Rigjung Public School
Later, prizes were distributed to the position holders of different competition