LAHDC reviews Pashmina promotion scheme
By
Reach Ladakh Correspondent
Leh, Jun 25, 2015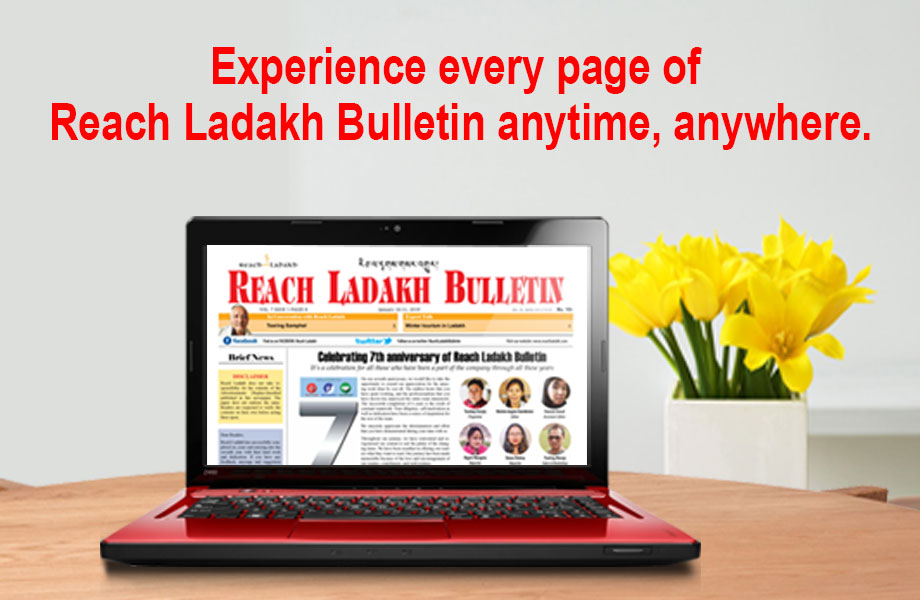 Leh :
The Chief Executive Councillor, LAHDC Leh, summon a meeting on Pashmina Promotion at the Council Secretariat on 17th June. The meeting proceeded with the Secretary Ministry of Textiles, GoI Dr Sanjeev Kumar Panda, Joint Secretary; Sunaina Tomar and Chairman Carpet Export Promotion Council, Ministry of Textile GoI Kuldeep R. Wattal.
The meeting was called to review the progress of Pashmina Wool Development Scheme (PWDS) and Pashmina Promotion Programme (P3).
CEC Rigzin Spalbar put forward the issues and hurdles faced to direct various schemes to the nomads of Changthang, where Pashmina is the main source of income. He stresses the importance of Pashmina and urged the importance of full assistance to the nomads through various schemes.
Dr Panda appreciated the adopted animal (sheep) related process and to make it more developed and advanced he suggested the fibre related process to increase the production and make maximum capital in the market. Further, he assured CEC to extend every possible hand for the development and benefits of the nomads and also assured to assist funds in a week to construct a new de-hairing plant.
The meeting decides to start up the construction work of new de hairing plant, to repair all the existing plant for the effective and efficient utilisation, and to give financial assistance and to provide feed, medicine and other assistance to the breeders. It also emphasizes on starting up of two blocks for Common Facility Centres (CFC) for spinning of Pashmina. Special trainers will be assigned for the design; development & marketing strategy.
Dr.Panda also stressed on starting with carpet weaving process in line with Pashmina shawls.
Chairman Carpet Export KR Wattal talked about the important aspects of traditional designing, natural colour and domestic & international exhibitions. He also talked about the importance of introducing carpet weaving.
The meeting carried on with a power point presentation by DSHO Dr Iftikar Hussain & Technical Officer Dr Namgyal and also brainstorming discussion on proposed and modified components under these schemes.
Executive Councillors LAHDC Leh for A&SH Gyurmet Dorjey, Tourism Mohd Shafi & Agriculture Sonam Dorjey and former Chairman Pashmina Cooperative Society Changthang & Councillor Dorjey Motup kept their views in the meeting.
The weavers of Taru, Basgo and Thiksay villages showcased the products and also appeal the need of finishing machinery to meet the competitive market demand.
Additional Deputy Commissioner Leh, RK Badyal, Councilor Nyoma, Thupstan Angchuk, officers & officials of concerned departments, members of CEPC, CWDP, SICOP, and All Changthang Pashmina Growers Coop Marketing Society were also present in the meeting.