Ladakh Scouts Regiment team to mount unclimbed peak, PT 6876
By
Reach Ladakh Correspondent
LEH, Oct 14, 2016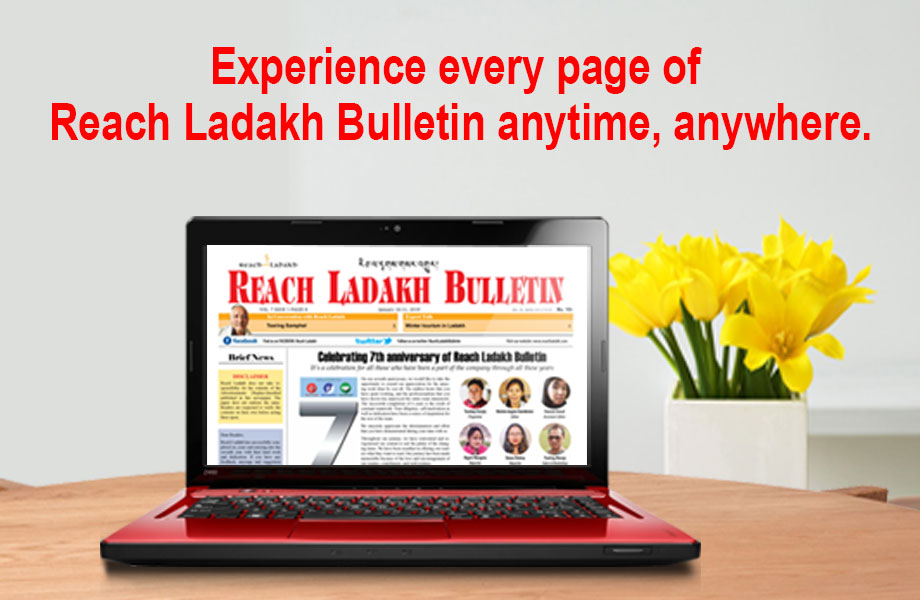 LEH :
A mountaineering expedition team of 1st Battalion of Ladakh Scouts Regiment to Pt 6876m (22559 feet) was flagged off by Lt Gen PJS Punnu AVSM, VSM, GOC Fire and fury Corps on September 19 in Leh.
The unclimbed peak Pt 6876m (22559 feet) is situated in the East of
Ladakh is one of the difficult peaks of the region to climb owing to its technical difficulty, treacherous terrain, and ice walls involved in conquering the summit.
The team consists of 20 members, comprising 3 Officers, 1 JCO and 16 other Ranks. The expedition is led by Major Lotos Spalges of Ladakh Scouts Regiment. In the year 2015, Major Lotos leaded an Indian Army expedition to Mt Thalay Sagar, Uttarkashi. He also part of many other expeditions such as Saser Kangri, Plateau Peak and Chader Trek.
All the team members are well-experienced mountaineers who have an experience of Mt Everest, South Pole, Mt Chou Yu (China), Marble Peak (Kazakhstan) and many other expeditions.
The expedition team has undergone with physical and technical training for six weeks.
A 43 days expedition is to exhibit the adventurous spirit of the Indian Army and to inspire future mountaineering expeditions to various untraveled peaks of the region.