Ladakh Price Monitoring and Resource Unit conducts introductory workshop
By
Reach Ladakh Correspondent
Leh, Jul 12, 2022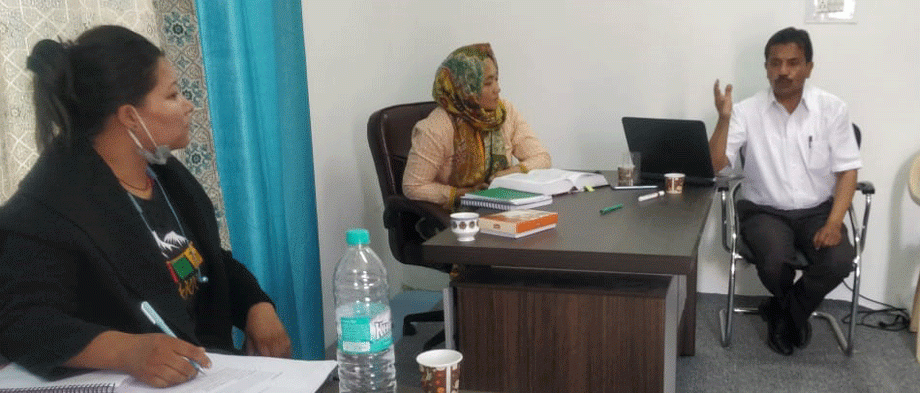 Leh :
The newly setup Ladakh Price Monitoring and Resource Unit (LPMRU) under the aegis of National Pharmaceutical Pricing Authority (NPPA), GOI conducted an introductory workshop/training session with the newly appointed Ladakh Price Monitoring Unit Project team on July 12.
The training session focused on the Central Sector Scheme of NPPA named Consumer Awareness, Publicity and Price Monitoring (CAPPM) of drugs in UT Ladakh. The workshop was conducted by I/C Drugs Controller (Controlling Authority), Drugs and Food Control Organisation, UT Ladakh.
The team consist of Project Coordinator, Field Investigator and Office Assistant and they were briefed about conducting surveys regarding availability, affordability and violations in the prices of drugs under the scheme.
They were instructed to reach out to the masses and various stakeholders by making extensive publicity and conducting awareness, workshops, seminars so that the public are made aware about prices of drugs, important things to notice while purchasing drugs, availability of drugs covered under National List of Essential Medicines(NLEM) in the market and various health institutions.