'Ladakh Education Fair 2022' to be held on August 19-20
Focusses Scholarship, Career Guidance, Subject Choice, Skill Opportunities & Apprenticeship 
By
Reach Ladakh Correspondent
Leh, Aug 13, 2022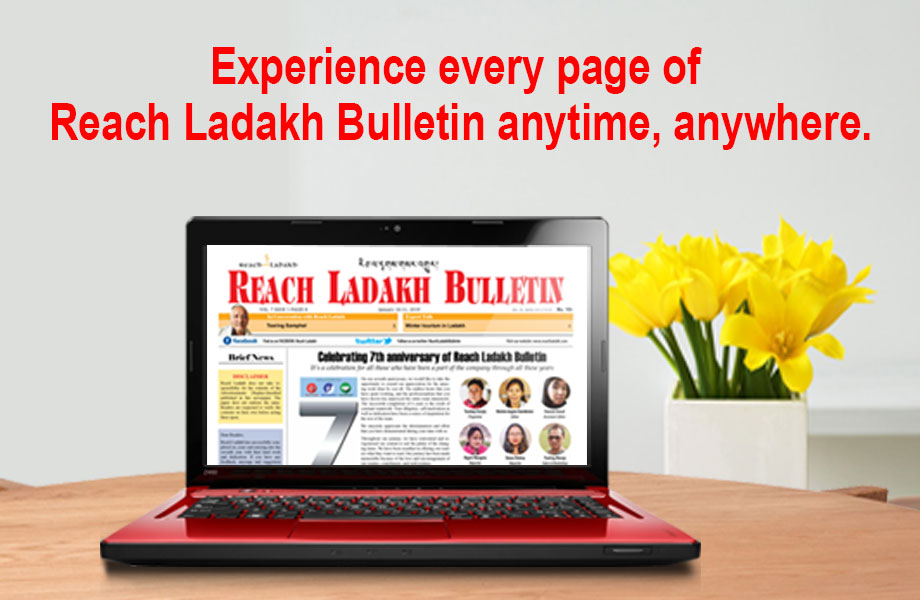 Leh :
Higher Education Department in collaboration with the University of Ladakh and Ladakh Skill Development Mission is organising the first ever 'Ladakh Education Fair' on August 19-20 at EJM Leh, GDC Kargil, GDC Nubra, GDC Drass, and GDC Zanskar.
The Ladakh Education Fair is supported by the Department of Information & Public Relations UT Ladakh.
 
'Ladakh Education Fair 2022' targets the students of Higher Secondary Schools of Class X-XII and their parents, students of ITIs, Polytechnic Colleges besides students of colleges itself and shall offer counseling on the choice of subjects, career guidance, apprise students about various scholarship schemes of GoI and Ladakh Administration and facilitate them for applying for the Scholarships besides exposing students to skilling and apprenticeship opportunities. Free Psychometric Tests for students and Career Counselling is also available at the Ladakh Education Fair.
 
The information regarding various scholarships offered by the Ministry of Minority Affairs and Ministry of Tribal Affairs shall be shared with the students by the officers of the Social & Tribal Welfare Department. AICTE shall interact with students on the Prime Minister Special Scholarship Scheme (PMSSS) and respond to their queries. Banks shall also disseminate information about various education loans that can be availed by students.
 
On the topic of choosing the subject in Higher education, the employability with the choice of subject, and career guidance, there shall be interactive sessions with senior faculty of the University of Ladakh and its constituent Colleges, experts from the field of education, defense, health services, Administration, successful professionals from the field of Performing Arts, Films, Journalism, Wildlife conservation. Successful entrepreneurs will share their journey, experiences, and learnings with the youth.
 
Sector Skill Councils, participating in the Fair shall demonstrate skill opportunities that can be offered in Colleges and Industrial Training Institutes, ITIs.  Paints and Coating Sector Skill Council, Handicrafts and Carpet Sector Skill Council, Food Industry Capacity and Skill Initiative, Apparel, made-Ups & Home Furnishing Sector Skill Council, Beauty & Wellness Sector Skill Council, Media & Entertainment Sector Skill Council, and Skill Council for Green Jobs are participating in the Fair. 
The Sector Skill Councils shall register students for different Skill Development Programmes and accordingly plan their Skill development programmes in Colleges and Schools. An expected outcome of the Ladakh Education Fair is a tripartite agreement between the University of Ladakh, Sector Skill Council, and Ladakh Skill Development Mission to introduce credit-based Skill Courses in all Colleges as envisaged in the National Education Policy 2020. Ex-Servicemen have also been specifically invited to the fair to expose them to the plethora of skilling opportunities available.
 
The Fair shall also get together Establishments that have to offer Apprenticeships to students as per the Apprenticeship Act 1961.  PSUs and Banks have been specifically invited to the fair to make students aware of various Apprenticeship opportunities that they can offer to the youth of Ladakh.