Ladakh celebrates Dr. Ambedkar's birth anniversary; Focus on strict measures to eradicate caste syst
By
Kunzang Chorol
LEH, Apr 22, 2016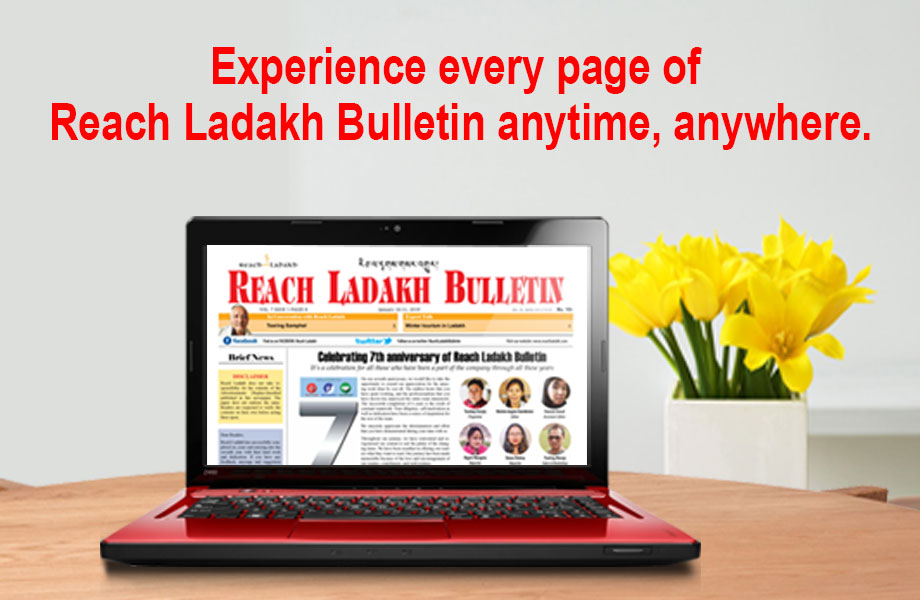 LEH :
Ladakh joined the country in celebrating the 125th birth anniversary of B.R. Ambedkar at polo ground Leh on April 14.
The national leader who ardently fought the caste system throughout his life was remembered on his birth anniversary. In 1956 he converted to Buddhism, initiating mass conversions of Dalits.
A rally was preceded from Govt. Girls Higher Secondary School,Leh till Polo ground.
The event was organized by LBA youth wing Leh. CEC , Dr. Sonam Dawa was the chief guest of the occasion. A colourful programme was performed by Police Band.
He expressed his concern over Bhoti language and the caste system in Ladakh. He said that Ambedkar embraced Buddhism because he saw that there is no caste system in Buddhism, so he stress upon the equality and eradication of caste system from Buddhist community, especially in Ladakh.
He also told that he is putting every effort on the inclusion of Bhoti language in 8th schedule and as a political party they are ready to stand with the genuine demand.
PT Kunzang, LBA President spoke on eradicating caste system from the society as it is practice in some sections of our society. We should stand to eradicate the discrimination against the caste system.
"We should work for Bhoti inclusion collectively and we hope soon it will be included," he said.
Prime Minister, Narendra Modi, released two commemorative coins, as part of the 125th birth anniversary year celebrations of Dr. B.R. Ambedkar. The coins, which are of "ten-rupee" and "one hundred and twenty-five rupee" denomination, were issued on the Mahaparinirvan Divas of Babasaheb Ambedkar.
UN for the first time celebrates BR Ambedkar's birth anniversary, focus on combating inequalities to achieve sustainable development goals.
At the end, LBA Youth Wing organized essay writing competition among the students of the different school from Leh district. The competition was divided into four categories, from 5th to 12th class on different topics.
The result of the essay competition and banner will be announced on Buddha Jayanti.