Ladakh celebrates Dalai Lama's 81st birthday
Ratna Vajra Rinpoche cuts cake on the occasion
By
Stanzin Dasal
LEH, Jul 19, 2016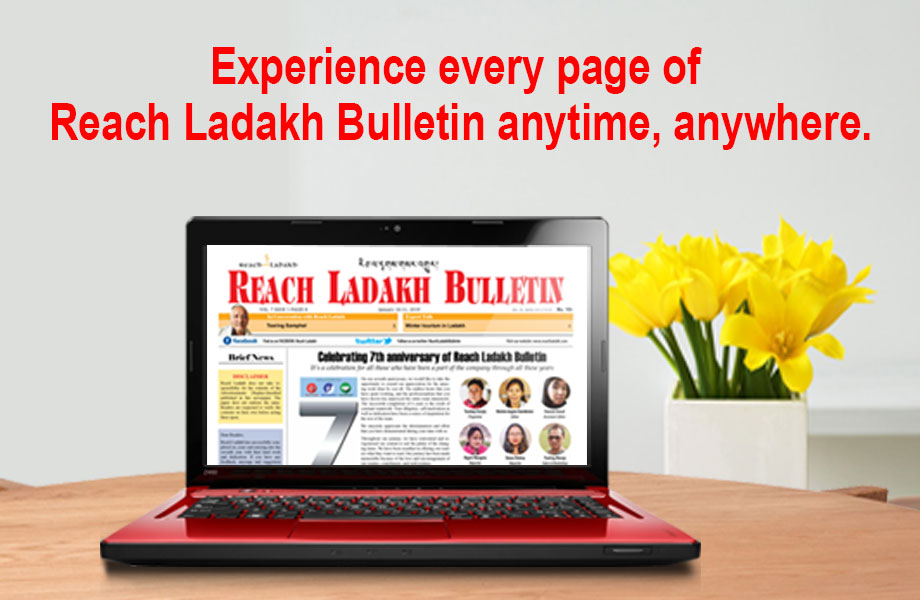 LEH :
The 81st birth anniversary of His Holiness the 14th Dalai Lama was celebrated on July 6 at Shey Jevetsalw which was organized by Ladakh Buddhist Association and Tibetan CRO. A large gathering of people were present to mark his birthday.
His Eminence Ratna Vajra Rinpoche was the chief guest of the occasion. All the prominent leaders and guest were present on the day.
The day started with the lighting of the butter lamp and cutting of the cake.
One minute silent prayer and chanting of the mantra was followed to respect and honor the martyrs of Tibet.
His Eminence Ratna Vajra Rinpoche urged people to practice and follow the teaching of Dalai Lama who spread the message on peace, communal harmony, compassion, and equality.
Talking about the importance of the day, Dr. Sonam Dawa, Chief Executive Councillor stressed on following the teaching of His Holiness and putting it into practice in day to day life. He said the celebration of the day is fulfilled and complete if we understand the teaching of His Holiness and walk on the path he leads.
Talking about the 5th Council initiative and effort to sanction 6 July as a state holiday he said, "We took this matter to the government and hopefully for next year the day will be marked as a state holiday."
LBA President, Tsewang Thinles expressed happiness and called Ladakhis's fortunate to get blessed by every head lamas of different sects of Buddhism. He expressed the importance of celebrating the day with great devotion by everyone.
Message from the Tibetan Govt. and Parliament in Exile was read by Chief Representative Officer, Tsetan Wangchuk and President, Local Tibetan Assembly, Chungdak. A colorful cultural program was also showcased.
Born on July 6, 1935 in Taktser, China, the 14th Dalai Lama, is one of the longest serving Dalai Lama's of the Tibetan tradition of Buddhism.