Lack of Parking
By
Stanzin Dasal
LEH, Aug 17, 2016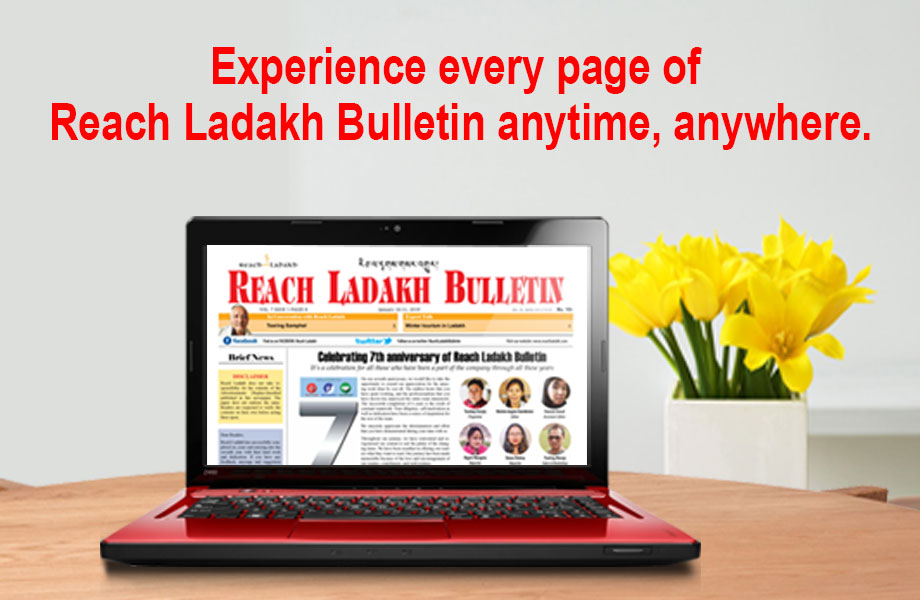 LEH :
Dr. Zahida Bano- Administrator, Municipal Committee: Parking has become the biggest issue in Leh town. The increasing number of the vehicle in the peak season creates havoc in the life of people. A number of cars parked by the side of the road in and around Leh town disturb the smooth flow of traffic and also creates a problem for the pedestrian.
A few months back stakeholders came on one platform to regulate new parking rules, but it was functional only for a month and the problem again came back to its place. Our department has taken few vacant lands on rent for the parking space. For e.g. near Balkhang Chowk, Karzoo, opposite to council secretariat etc. For all this land we are paying ₹ 2 lakh annually each.
At first, when parking rules were strict the parking space was in use but nowadays people hardly park their car in this allotted space. They prefer parking by the side of the road as no fees are charged. The amount ₹10 / 20 is a big deal for the public. We people want everything without any trouble and easy access to every work. For e.g. to buy small things from the nearby shops we take the car along with us. When rules are applied many people who reside nearby prefer to leave their car at home.
Improper and lenient traffic management and regulation lead chaos on the road. Because of this many don't take it seriously and park their car wherever they find a suitable place. Parking rules if regulated strictly many problems can be solved.
When the traffic rule was implied in Leh town it went pretty well and good in the first one month, the roads were free and open, parking was done in the specified places. At present, we see the situation like before.
Under AMRUT scheme, we are constructing a three tier parking building worth ₹ 28 crores near Girl school. It is in tendering stage and hopefully in this year itself we will start the work. A minimum of three years will take to complete it. According to the norms of Central Government the building have a capacity of around 150 -170 vehicles.
Solution:
Strict regulation of the traffic
Park cars at the specified places
Avoid using cars unnecessarily and for small reasons
Pool in cars to avoid traffic congestion and save the environment
Khadim Hussain, ARTO Head: In terms of area Ladakh is bigger than Jammu and Kashmir and the population of vehicle is less as compared to other districts of J&K. Since Leh is the most preferred destination and is also a hub of tourism, business, education and many more. Parking issue and traffic problem is increasing day by day. With all this it becomes very hard and difficult to accommodate the increasing number of different vehicles and means of transportation. All the traffic issues and problem of road is because of the lack of parking area. It is very important to find a long term solution for this problem because this will get worse with the increasing number of vehicles every year. In this year itself we have crossed 4,000 commercial vehicles.
We have a problem of not having a land in Leh for the parking but in the outskirt of Leh we do have but is not suitable for parking because this affect the business of the commercial vehicles. In Leh limited parking space is also not being utilized properly, people park their car in a haphazard way which also creates a problem. So there is a need to rationalize in a more proper way. Presently we are using the polo ground and opposite council secretariat land for parking which is actually a place for recreation and other purposes.
The problem of traffic congestion is also faced by the people especially in the peak season. During the peak working hours of morning and evening we witness a heavy traffic influx at some points. Heavy vehicles, JCB's and all should be allowed on the road in a specific time period to control the traffic congestion on road. Another reason is Leh being a tourist destination, we see lots of tourist come in their own car which is also one of the reasons for the traffic and parking problems. They come and park their car wherever they find a suitable place. One solution to solve this issue is to identify a specific parking place for the outside cars. In case of emergency for e.g. to buy medicine or for some small work a time for 5 min should be allotted to park. If the car is parked for more than 5 mins than there should be fine or action against such defaulters. There is a need of parking area in Changspa because it is a tourist hub and the market is flooded with no. of shops, café, restaurants, and bike rentals shops. For a temporary solution a land is needed near Changspa on rent for the parking.
Parking problem can be solved if all the stakeholders come together and work cooperatively for the proper solution.
Solution
Public should have sense of responsibility
Need of all the stakeholders to work together
Strict regulation of traffic rules and regulations