L- G Mathur meets Minister Mukhtar Abbas Naqvi, discusses minority issues
By
Reach Ladakh Correspondent
Leh, Sep 12, 2020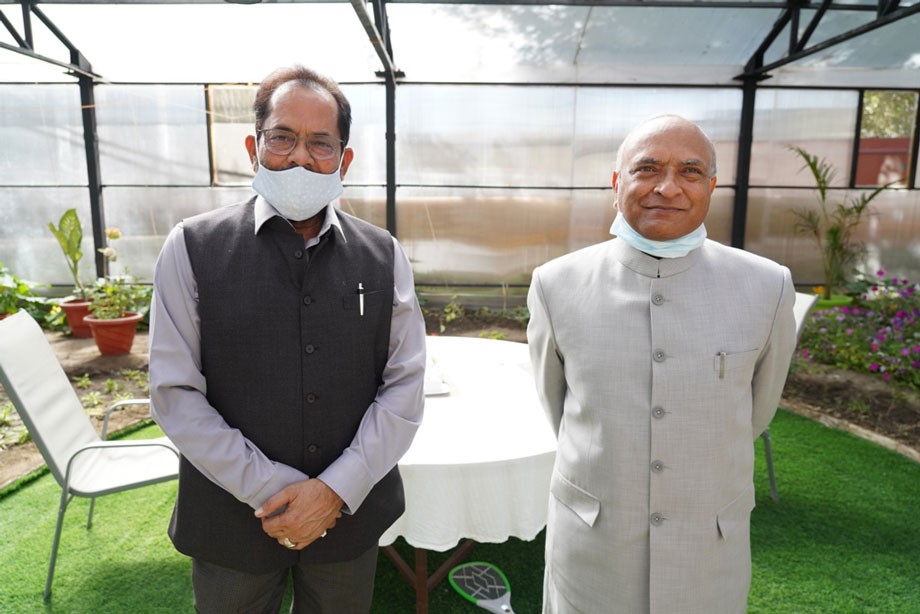 Leh :
Lieutenant Governor R K Mathur met and discussed crucial developmental activities in Ladakh with Mukhtar Abbas Naqvi, Union Minister for Minority Affairs on September 11 at Raj Niwas.
R K Mathur informed the Minister about various minority beneficiary oriented schemes like Pradhan Mantri Jan Vikas Karyakram (PMJVK), etc., and central scholarship programmes, etc. are implemented in Ladakh. He said that last year 20,546 students were given the benefit of scholarship and this year it has been made open to all grade students and professional degree courses to increase the number of targeted beneficiaries. 
Mathur told that the administration is working on proposals for the implementation of various Minority Affairs schemes in Ladakh and running awareness programs to motivate the relevant agencies to implement these schemes at the earliest, targeting maximum beneficiary.      
Mukhtar Abbas Naqvi agreed to send a team of senior officers to Ladakh to formulate new schemes and review the performance of ongoing schemes under Minority Affairs.
He said that under PMJVK funds will be provided for social and health infrastructure for minorities. Also, he stressed implementing minority schemes and scholarship schemes to benefit the maximum number of people in Ladakh.