Kargil village gets lighted up after 68 years of Independence
By
Shotopa
Kargil, Oct 26, 2015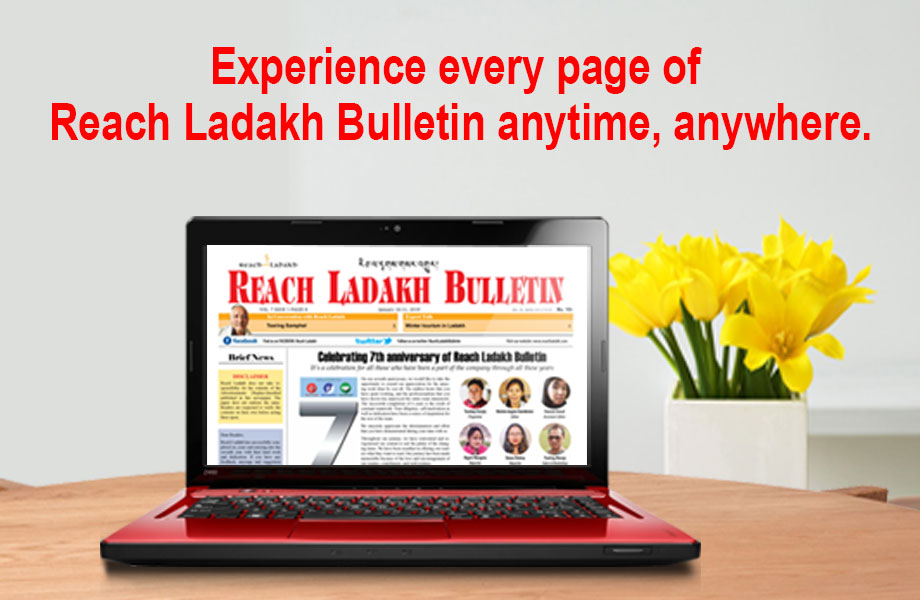 Kargil :
Lankarchey Brok a village at the height of more than 14,500 gets electricity for the first time after Independence. Deputy Commissioner Kargil- Kacho Hassan Khan inaugurated the first DC Solar Micro Grid in Kargil on 24th October.
The Solar LED Street light was installed by the Social Enterprise Global Himalayan Expedition and sponsored by Welspun Renewable Energy, a national level Renewable Energy Company and coordinated by Local Renewable energy Agency, KREDA.
The GHE Team established 6 Grids in the village in less than 2 days. Each grid will cover 5 households and each grid has a solar capacity of 250 Watts and two Batteries of 100 Ah each and 8 LED bulbs of 3 and 5 watts each for each household along with one LED Street light for each Grid of 20 Watt/1500 Lumen.
Hassan Khan appreciated the role of the Global Himalayan Expedition and the enthusiasm of their team and KREDA and expressed gratitude on behalf of the people of Kargil and requests them to take on the project in other far-flung villages of Kargil District.
According to Paras Loomba, founder of Global Himalayan Expedition, the village is the first in Kargil to be electrified under DC Micro Grid system in which they have used LED Technology powered by Solar and Batteries, with no signs of Inverter for energy conversion. The full system is based on DC Technology. With the help of 12 Batteries, 6 Solar Plates, 250 LED Bulbs, 6 LED Street Lights and 2 DC LED TV the whole village has been electrified in two days which was sponsored by Welspun Company.
Haji Anayat Ali, Chairman J&K Legislative appreciated the role of Global Himalaya Expedition and KREDA for electrifying Lankarchey Brok within three days and thanked the team for electrifying the village for the first time after independence. He has extended full support of the J&K Government with the team and urged them to electrify more villages with their Solar powered LED Technology
Kacho Ahmad Khan Project Director KREDA and Paras Loomba Founder of Global Himalayan Expedition briefed the Chairman about the future plan, and according to the plan some villages in Zanskar and few in Kargil will be electrified next year which has been identified.
Lankarchey Brok, a village of 30 families, is at the distance of 35 Km from Kargil, which has no electricity till date. According to a villager, they used solar lanterns to light up their houses, as well use traditional oil lamps and candles. The day was not less than an Eid for the villagers.