Kargil has potential to produce Pashmina worth ₹ 20-25 Crores
By
Shotopa
Kargil, Jun 29, 2015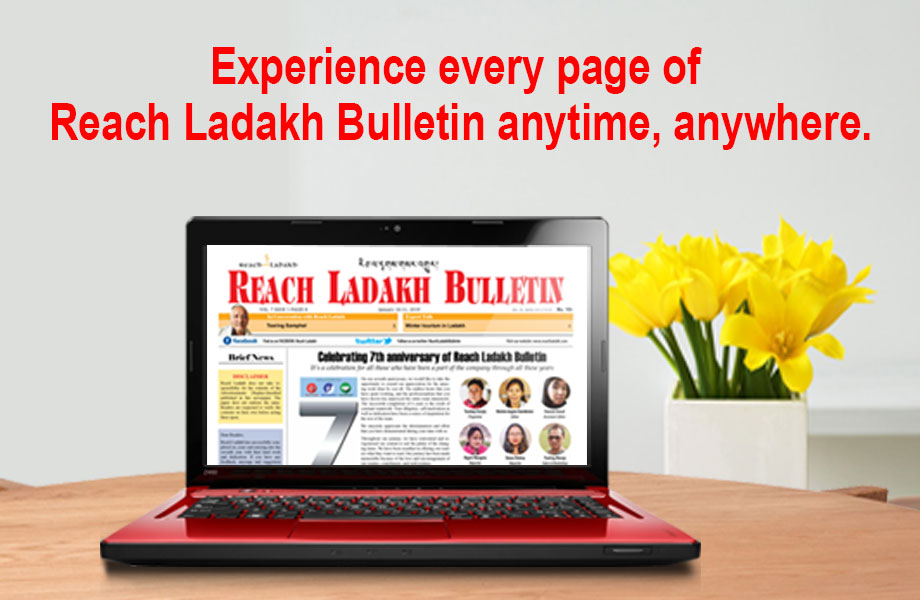 Kargil :
Kargil has 1.34 lakh population of local goat (Malra) which has the equal potential of producing pashmina like the Chanthang goat.
According to a study, it is revealed that the population of 1.34 Malra's of Kargil has the potential to produce Pashmina worth ₹ 20-25 Crores every year. This was revealed by Dr. Niyaz Ul Hasnain, District Sheep Husbandry Officer Kargil during a meeting held on 18 June at Conference Hall TFC Kargil.
The meeting was chaired by Chief Executive Councilor LAHDC Kargil Haji Hanifa Jan, meanwhile Dr. SK Panday, Secretary to Government of India Ministry of Textile; Executive Councilor Aga Syed Abass Razvi; Tsering Angdus; Syed Yasir Farooq, Assistant Director Handloom (J&K); Kuldeep Wattal, Chairman Carpet Export Promotion Council; Dr Niyaz-Ul-Hasnain and other concerned officers attended the meeting.
Dr. Niyaz through a PowerPoint Presentation briefed and highlighted the schemes running in Kargil, sponsored by the Ministry and demanded providing sufficient funds to promote pashmina in the District.
Relating to Pashmina Promotion and development in Kargil, Dr. Niyaz informed that Government has formulated the scheme keeping in view the Nomads of Changthang and the equal potential is possible in Kargil where the scenario is totally different and requested the Secretary to Government of India to consider topography and culture of Kargil also.
Dr. SK Panday assured to provide sufficient funds from the Ministry of textile GOI and stressed to ensure implementation of the scheme on ground level. He also appreciated the department for the performance in promoting Pashmina goats in non-traditional areas of the district.
CEC LAHDC Kargil Haji Hanifa Jan while thanking the Secretary and his team for visiting Kargil, requested for providing maximum funding for the development and promotion of Pashmina sector and other allied schemes sponsored by the Ministry.
From Srinagar to Kargil and Kargil to Leh, the secretary interacted with several breeders and visited different Pashmina units established under different schemes in the District.