Kargil Council meets DGP, CGM BSNL; Raises issues and demands of the district
By
Reach Ladakh Correspondent
JAMMU, Apr 29, 2016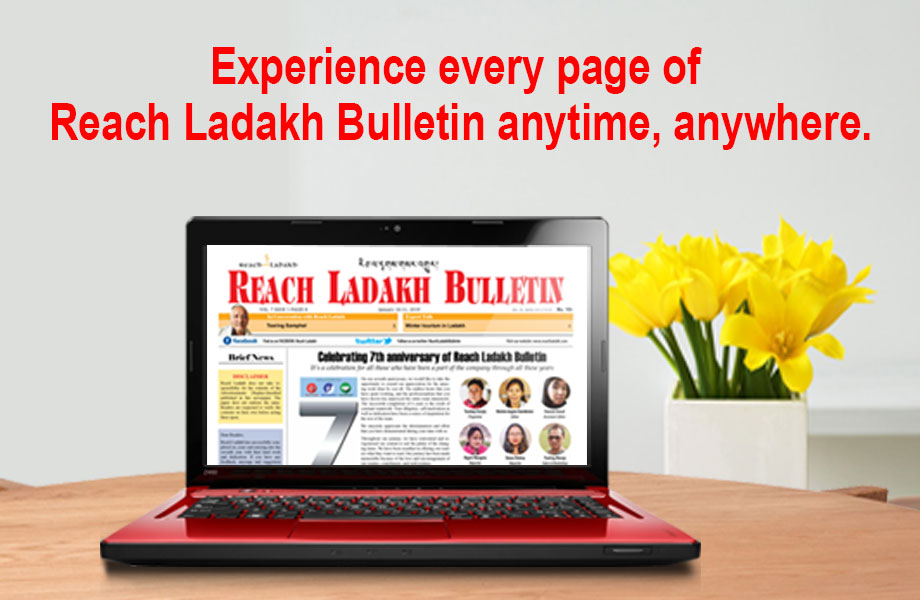 JAMMU :
The Chief Executive Councilor LAHDC, Kargil Haji Mohammad Haneefa Jan and Executive Councilor for Health Mohsin Ali met Director General of Police K. Rajendra Kumar, Chief General Manager (Telecom) BSNL J&K H.K. Verma and Secretary School Education Shaleen Kabra on April 22 in Jammu.
The CEC and EC discussed various important issues of Kargil with Director General of Police including replacement of two companies of Indian Reserve Police (IRP) 8th Bn, posted at Kargil instead of rotational basis into J&K Armed Police Battalion on a permanent basis, sanctioning of an independent post of Dy. SP Traffic for regulation of smooth traffic on Srinagar-Kargil-Leh National Highway especially at Zojila Pass, transfer of local newly promoted Head Constable from Valley to Kargil & Leh, sanctioning of new posts of SPOs and creation of separate security wing for Ladakh region.
DGP agreed on establishing permanent J&K Armed Battalion at Kargil and to create the post of Dy. SP Traffic for smooth regulation of traffic at the National Highway 1D.He also assured to redress all other issues in a phased manner.
The DGP further told that he will personally visit Kargil after opening of Srinagar-Kargil National Highway.
Various problems relating to telecommunication in Kargil district was discussed with the Chief General Manager (Telecom) BSNL J&K.
CEC demanded for the installation of 15 more mobile phone towers in the district, early functioning of existing tower in Zanskar and Nam-Suru, increasing the number of 3G service installation in Kargil Town and expanding the 3G network to other parts of the district, improvement in CDMA (WLL) service in Kargil, finding a permanent solution for avoiding breakdown of OFC network & improvement in Internet service in the district, increasing the number of DSTP installations in the district, posting of adequate technical staff at BSNL Kargil.
The Chief General Manager who has assumed the charge recently regretted poor functioning of BSNL service in the district. He further commits to visit the district soon after the opening of the road to find out all possible solutions during his visit.
A meeting was also held with the Commissioner Secretary School Education, Shaleen Kabra during which they raised several issues relating to education including filling up of vacancies of lecturers and masters in the district, mid-day meal etc.
The Commissioner Secretary immediately directed the Director School Education Kashmir for filling up the posts of Masters immediately and assured posting of Lecturers at the earliest.