Kargil administration set to eliminate locust from Zanskar in the coming season
By
Reach Ladakh Correspondent
KARGIL, Apr 05, 2017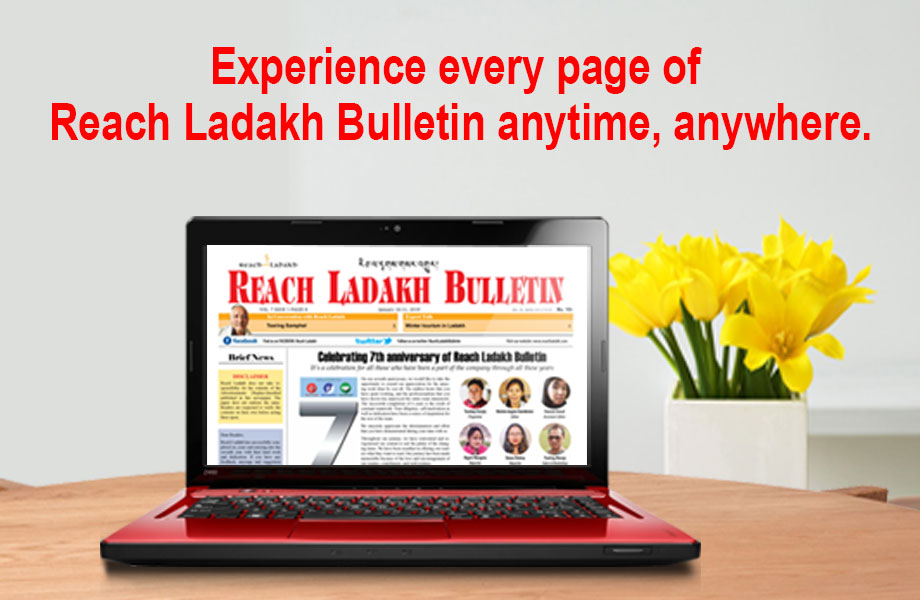 KARGIL :
To formulate a comprehensive plan to control, check and eliminate locust manifestation in Zanskar Sub-Division during the ensuing summer season, Haji Gulzar Hussain, DC Kargil chaired a meeting with the officers and experts of Agriculture department on March 13 at DC office, Kargil.
Director Agriculture Kashmir, Showkat Ahmed Beigh was requested by the Deputy Commissioner Kargil to visit Kargil to initiate a discussion pertaining to the issues related to locust infestation.
Haji Gulzar Hussain, DC directed the Chief Agriculture Officer Kargil that soon after the opening of Zanskar road, a team of Agriculture Department should immediately visit each village of Zanskar. He informed that a team of officers will be deputed to Jodhpur Rajasthan for specific training and directed to prepare a list of the trainees before the opening of the road.
He also requested the Director Agriculture Kashmir to immediately issue deputation order in this regard so as to ensure that the training is completed by the end of April 2017. And will further impart training and educate the local farmers of the area to control and eliminate locust infestation.
Stanzin Sonam, Executive Councilor Zanskar Affairs expressed his concern over the non-payment of compensation and relief to the local farmers for the damaged crop due to locust infestation last year.
Gulzar Hussain requested Director Agriculture to follow the case and take up the matter with the higher authorities of the department so that people of Zanskar especially poor farmers get their due compensation without further delay.
During the meeting, Chief Agriculture Officer, Kargil was directed to organize awareness camps to the people on how to prevent and eliminate locust. It was also decided in the meeting that the Chief Agriculture Officer, Kargil shall modify the proposed action plan for control, elimination, surveillance and monitoring of locust infestation and resubmits the same to the higher authorities for taking appropriate action in the matter at the earliest.
Village Locust Defence Committee (VLDC) was also proposed to be formed at each affected village consisting of trained personnel of Agriculture Department with one paid laborer from the concerned village beside three more persons to be nominated by the villagers.
DC Kargil and Director Agriculture directed the Chief Agriculture Officer, Kargil to conduct surveillance, monitoring and a chemical spray of the pesticides in the concerned village on daily basis with effect from May 2017 till the end of September 2017 i.e. harvesting period.
It was further decided that the team shall send the report in this regard to the SDO Zanskar who shall be responsible for sending the report on a weekly basis to the Chief Agriculture Kargil.
The need for few light vehicles and two Utility Double Cabin 4WDs to the Agriculture Department to carry out locust elimination steps was highlighted during the meeting.