JKPSC to set up exam centre in Ladakh
Students should apply extensively to make centre feasible: Councillor Jamyang Tsering
By
Reach Ladakh Correspondent
JAMMU, Apr 14, 2016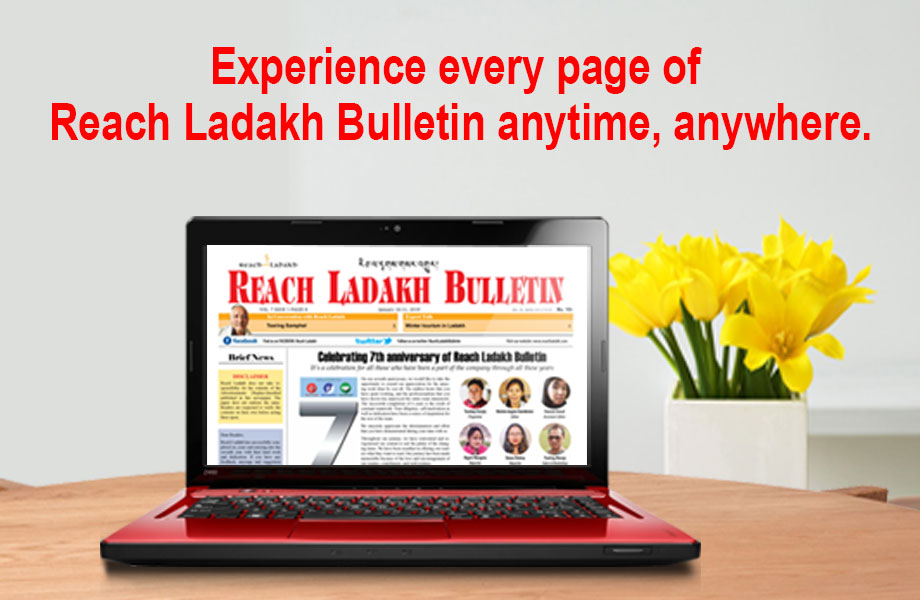 JAMMU :
With the demand of opening JKPSC Examination Centre in Ladakh region, Jamyang Tsering Namgyal, Councillor, LAHDC- Leh met Abdul Latief-U-Zaman Deva (IAS), Chairman and Tashi Dorjay, Member, J&K PSC on April 6 at J&K PSC Headquarter in Jammu.
Responding to the prior meeting held on 1st April and the letter demanding on opening of JKPSC Examination Centre in Ladakh region, JKPSC assured to fix an examination centre in Leh.
The letter was wrote keeping in view of the various challenges like transportation, accommodations, road and airfare etc faced by the students of both Leh and Kargil Districts.
Jamyang expressed his sincere appreciation for quick and positive response and highlighted that such initiative will provide great relief to the students. He further requested to alter the centre preferences for those who have already submitted their forms.
Interacting with the students in Jammu University he urged the students to apply enthusiastically in order to raise the numbers of candidates to ensure the PSC feasibility for its Examination Centre in Leh.