J&K artistes enthrall Keralites with cultural performance at Jashn-e-Kashmir festival
By
Reach Ladakh Correspondent
KERALA, Mar 18, 2017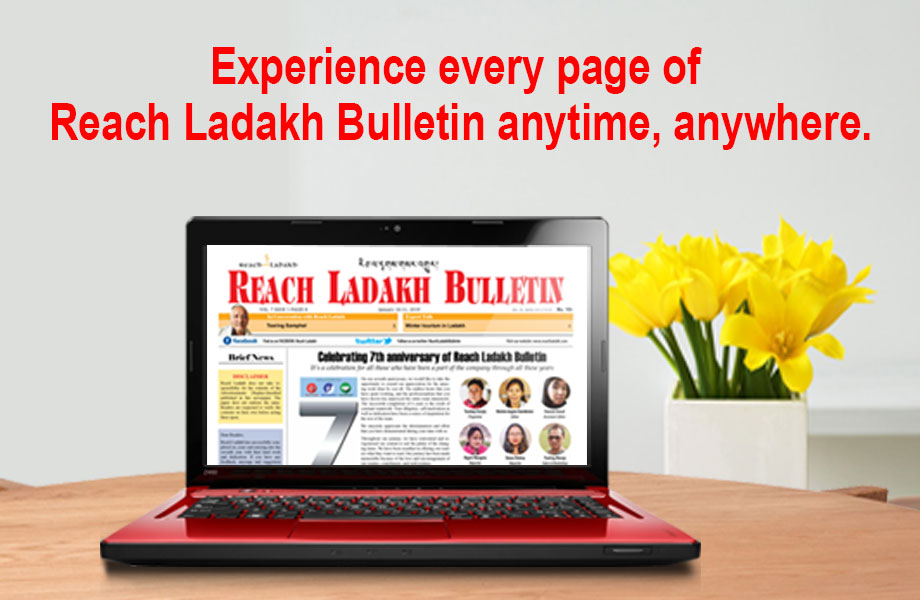 KERALA :
The 15-day Jashn-e-Kashmir festival organized by J&K Academy of Art, Culture & Languages in collaboration with South Zone Cultural Centre (SZCC), Bharat Bhavan and Folklore Akademi, Department of Culture, Govt. of Kerala concluded on March 5 in Kerala.
Artists from all the three regions of J&K state namely, Kashmir, Jammu and Ladakh presented sizzling folk dance and song performance.
The festival Jashn-e-Kashmir began on February 19 with a road show in Tiruvanthapuram, Capital of Kerala towards the Kanakakunnath Palace. A.C.Moideen, Minister for Industries, Sports & Youth Affairs, Government of Kerala was the Chief Guest of the inaugural day.
Adv. V. K. Prasanth, Mayor Trivanthapuram was the Guest of Honor and while Dilshad Khan (IAS) Commissioner Secretary Culture, and Government of Jammu & Kashmir was the special Guest on the occasion.
Dr. E.N.Sajith, Director SZCC, Tanjavur, highlighted the importance of the festival. He said that the Ministry of Culture, Government of India, directed all the Zones Cultural Centre to organize "Jammu and Kashmir Festival" in their respective zones. He said that organizing such kind of colorful festival help to strengthen the Nation by cultural exchange.
Inviting the artists of Kerala to showcase their rich cultural diversity in J&K, Dilshad Khan (IAS) Commissioner Secretary Culture, and Government of Jammu & Kashmir said that Culture exchange plays a vital role in maintaining a bridge between the people of different states to understand different culture diversity.
The festival was celebrated and showcased at different districts of the Kerala State like Kannur, Kovalaum, Amrita University Campus, Palakkad, Vallore with an aim to showcase the rich cultural heritage of Jammu and Kashmir state and to provide opportunity and exposure to the state artist.
Secretary J&K Academy of Art, Culture & Languages, Dr.Aziz Hajani said that organizing such mega cultural exchanges in other state help and boost tourism sector and also make people understand rich cultural ethos and values of our state.
He further informed that the 2nd series of Jashn-e-Kashmir festival will be showcased from March 10 to 18 in Tamil Nadu.
P. K. Sreemathi, Member of Parliament was the Chief Guest of the concluding day. Mir Mohd Ali (IAS), District Collector, Kannur Kerala and Dr. A.K. Nambiar, Secretary Folklore Akademi, Department of Culture was also present.
Speaking on the occasion, P. K. Sreemathi, MP, Kannur Kerala extended his gratitude to the all the artists of J&K artists and local Kerala artists for their brilliant performance. He stressed upon the preservation of folk and tradition music of every tribe in today's modern world.
The message of peace, prosperity and brotherhood was spread during the festival and thousand of audiences witnessed the rich Jashn-e-Kashmir festival.
The audience mainly included native people of different Districts of Kerala, Foreigner Tourists, as well as the Indian tourists witnessed the Jashn-e-Kashmir Festival at different District of Kerala State with great zeal.