ITBP carries out plantation drive in Thiksey
By
Reach Ladakh Correspondent
LEH, May 20, 2016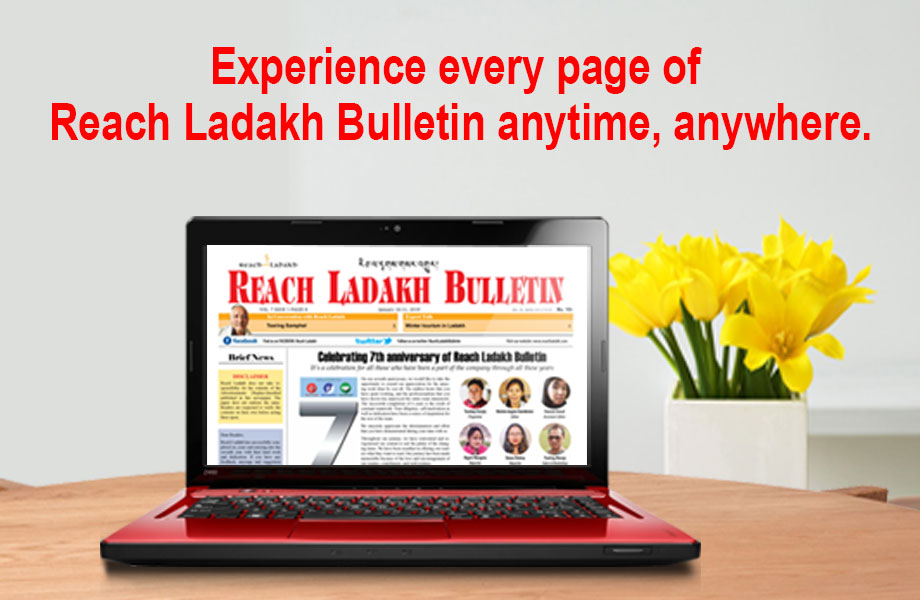 LEH :
The 37th Battalion, Indo-Tibetan Border Police Force planted 2000 saplings of willow in its newly acquired land on May 4 at Thiksey (Stakmo road). Arvind Kumar, IPS, Inspector General, North-West Frontier, ITBP inaugurated the plantation drive.
The aim of the plantation drive is to make people aware of the clean environment and to maintain a balance ecosystem by planting more and more trees.
The land for 2 Battalion and 1 Sector Head Quarter of ITBP was newly acquired by the battalion from Thiksey and the construction of campus will be start from this year only.
Tashi Namgyal Commandant 37th Bn ITBP said, "ITBP plays an important role in carrying out the project of Swacchh Bharat Abhiyan, and the plantation is a part of the series of such drive. We will be carrying out such plantation drive in Ladakh in near future also".
He further added that during the previous year, ITBP headquarters issued a direction to all its units to plant at least 15,000 trees in its area of deployment in coordination with respective state and district administration. To conserve the environment, ITBP has also planted more than 4 lakh saplings across the country last year and this process is still going on.
Abhinav Singh, IPS, DIG, SHQ (LDK/SNR), Tashi Namgyal, Commandant 37th Bn ITB Police and personnel of 37th Bn, ITBP were also present on the occasion.
ITBP is primarily a border guarding Central Armed police force of the union which guard indo-Tibetan border since its inception in 1962.